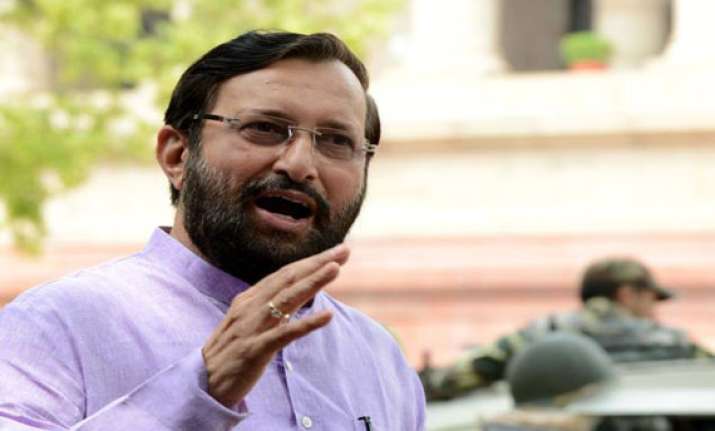 Panaji: Union Environment Ministry will take decision on reports prepared by the Madhav Gadgil and Kasturirangan panels on the Western Ghat at a meeting in New Delhi on June 4, the new Environment Minister Prakash Javadekar said today.
The BJP leader, who was here to participate in an event, said that the Ministry of Environment and Forest (MoEF) represented by him will also ensure speedy resumption of iron ore mining activity in Goa, which has been on hold following a Supreme Court order.
"We will take the decision on these reports in the meeting. I would like to assure people that environment will be protected and also Goa's development would not be stopped," Javadekar said.
He said that Goa Chief Minister
Manohar Parrikar
and officials of his government will participate in the meeting apart from an MoEF team.
The Western Ghats Ecology Expert Panel (WGEEP), also known as the Gadgil Commission, had submitted the report to the Centre on August 31, 2011.
A panel headed by K Kasturirangan, a noted space scientist, was set up by MoEF to study the Gadgil Committee report on the Western Ghats.