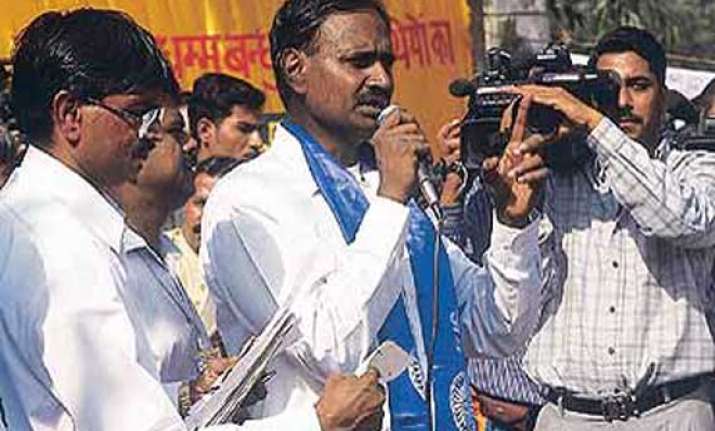 New Delhi: Senior Dalit leader Udit Raj will join BJP today saying he wanted to help the party in taking on Aam Aadmi Party and BSP.
"I will be joining BJP. I will help BJP in two-three important issues such as taking on AAP chief Arvind Kejriwal, who was my junior in the Indian Revenue Service," Udit Raj told PTI.
He said he will also help the saffron party to tackle BSP leader Mayawati who, he alleged, "has betrayed the cause of Dalits in Uttar Pradesh and outside the state."
Udit Raj, who is the head of the National Confederation of SCs/STs, said he has talked to BJP on issues related to role of Dalits in governance and running the country, and only after that he decided to join the party.
He was an Indian Revenue Service officer and had resigned in 2003 and formed Indian Justice Party.