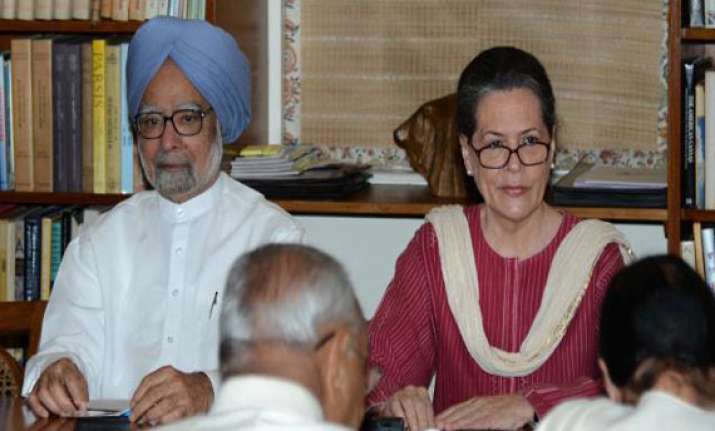 New Delhi: According to Congress sources, party president Sonia Gandhi and vice president Rahul Gandhi have offered to resign at the CWC meeting. But the party has firmly rejected the offer and unanimously passed a resolution expressing full faith in their leadership.
Sonia Gandhi has been authorised to reshuffle Congress positions and prepare a road map for the party's recovery.
Speaking after the CWC meet party spokesperson Raj Babbar said we will fight under the leadership of Rahul Gandhi. A media briefing is scheduled at the AICC office in New Delhi.
Earlier on Monday, the talk about the CWC members offering to resign in the first meeting of the party's highest decision making body since the poll debacle began following remarks of Ahmed Patel, Political Secretary to Congress President Sonia Gandhi, that "all, including myself, are responsible for the party's loss."
"How can you blame any individual for this result? It is the collective responsibility of both the party and the government. All, including myself, are responsible for the party's loss," Patel has said in the wake of resentment in the party at the way Rahul ran the election campaign.