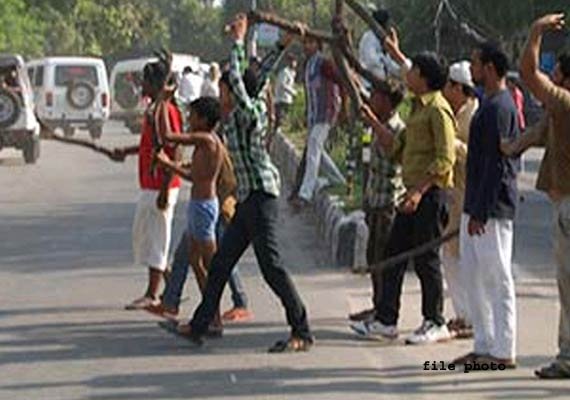 Parui (WB): Police today arrested 12 CPI(M) leaders when they tried to visit Makra village in Birbhum district, where three persons were killed in violence last Monday, violating prohibitory orders.
Police said the CPI(M) leaders were arrested when they tried to enter the village in violation of the prohibitory orders under Section 144 of the CrPC imposed since Monday, when TMC and BJP supporters clashed leading to death of three persons.
The leaders were taken to the Parui police station and released a little later.
The police stopped Congress and BJP teams which also wanted to visit the village.
Abhijit Mukherjee, Congress MP and son of President Panab Mukherjee, slammed the police and wondered how the people procured such a huge quantity of arms.
"Will it require another NIA probe," he said, adding that it should be investigated by an agency which will not see political colour.
A three-member central BJP team led by party vice- president Mukhtar Abbas Naqvi is scheduled to visit Makra tomorrow.