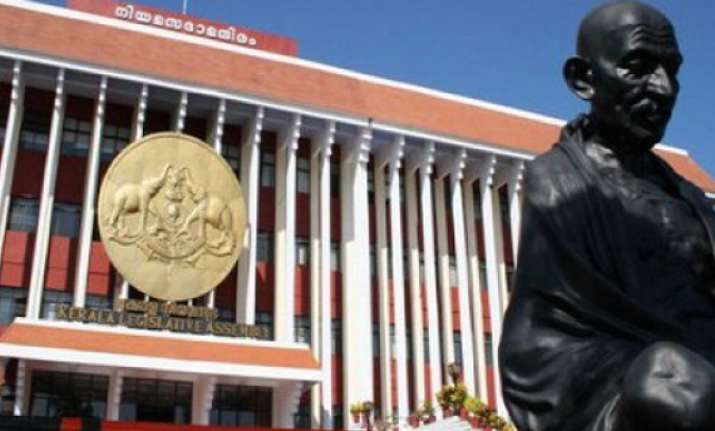 Thiruvananthapuram, Jun 18: A senior CPI(M) member created a flutter in the Kerala Assembly on Monday by displaying two teargas grenades, allegedly used by police to disperse a student protest here last week.
Speaker G. Karthikeyan and Home Minister Thiruvanchur Radkahrishnan took strong exception to the conduct of E.P. Jayarajan, who exhibited the grenades while accusing police of 'brutally' suppressing the protest organised by his party's campus wing SFI.
Expressing displeasure, the Speaker said bringing in or display of explosive material were against the rules of the House and asked the watch and ward to seize the grenades from Jayajaran.
The LDF opposition later staged a walk out in the House after the Speaker refused leave for their adjournment notice on alleged repression of agitators during their protest.
Opposition leader V.S. Achuthandan trooped his colleagues out of the House after the Speaker refused leave for an adjournment motion on the issue sought by Jayarajan.
Replying to the opposition notice, Thiruvanchur Radhakrishnan denied the allegation that police brutally suppressed the agitators, who had assembled in front of the venue where Chief Minister Oommen Chandy was to address a meeting on June 14.
Police had only dispersed the protesters after they blocked road traffic and started pelting stones at the police personnel and their vehicles, the minister said.
Jayarajan alleged that the police acted without provocation and lathicharged and lobbed teargas.
He said several students were injured during the protest organised as part of their agitation to press for an effective investigation to trace and arrest the culprits behind the murder of SFI leader Aneesh Rajan from Idukki district.