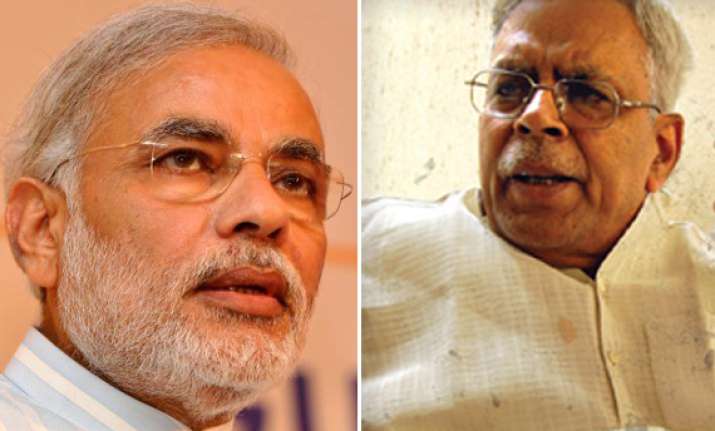 New Delhi, Jun 20: Raising Bihar Chief Minister Nitish Kumar's pitch for a secular prime ministerial candidate for 2014 elections, JD(U) leader Shivanand Tiwari today said BJP will have to decide whether it wants to form a government or remain in the Opposition as the country is not in favour of a "fanatic face".
"BJP had realised in 1996 itself that they cannot form a government in the country on the basis of their hardcore Hindutva agenda and, hence, NDA was formed after it agreed to drop the three contentious issues of Uniform Civil Code, withdrawal of Article 370 from Jammu and Kashmir and construction of Ram temple," he said here, maintaining that the changed stance had the backing of RSS.
In reply to a question, Tiwari said JD (U) will not compromise on the secular framework based on which it had become a part of NDA.
"We will not compromise whether our government remains in Bihar or not," he said.  Tiwari said that few postpoll surveys had pointed out that had the then Prime Minister Atal Bihari Vajpayee "dismissed" the Narendra Modi government after post-Godhra riots, the NDA would not have lost the 2004 general elections.
He said while Vajpayee had asked Modi to follow the 'Raj Dharma' and wanted the government to go, the move was "vetoed" by BJP leaders like L K Advani.
"People who voted for BJP due to liberal face of Vajpayee went away from it after Gujarat riots and the floating votes went to Congress because people do not accept fanatic politics," he said.
"Those people in BJP who want the party to come to power will have to realise that they cannot do it by putting a fanatic face in the front," Tiwari said in an apparent reference to Modi.
Reacting to Tiwari's statement, BJP leader Balbir Punj said here, "This is a needless controversy. Nobody has a right in this country to give fatwa as to who is secular and who is not. People have their opinions."