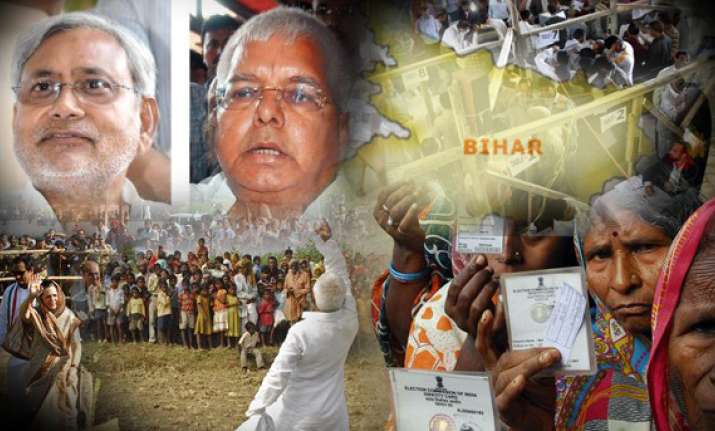 Patna, Nov 24: Counting of votes for all the 243 Assembly constituencies in Bihar began at 8 AM today amidst tight security arrangements.
Counting for the Banka parliamentary constituency, where a by-election was held, was also  taken up simultaneously.
Counting is being  held at 42 counting centres, mostly in the district headquarters towns, where exclusive deployment of central para-military forces has been made. 
For each of the 243 constituencies, there will be 14 tables each manned by two counting staff and a special counting micro observe. 
The EVMs brought from strong rooms were  opened under the supervision of senior officials, observers and Election Commission authorities from 8 AM.
The EC's official website will be updating  trends and results.
Among prominent contestants are former chief minister Rabri Devi, who contested from Raghopur and Sonepur.
Senior JD(U) ministers who contested are Vijendra Prasad Yadav, Narendra Narayan Yadav, Renu Kumari Kushwaha, Hari Prasad Sao, Gautam Singh, and Damodar Raut.
Other BJP ministers are Nand Kishore Yadav, Ashwini Kumar Choubey,Renu Kumari, Awadhesh Narayan Singh.
The fate of state presidents Vijay Kumar Choudhary (JD-U), Choudhary Mehboob Ali Kaiser Congress), Abdul Bari Siddiqui (RJD) and Pashupati Kumar Paras (LJP) will also be decided tomorrow.
Of the 3,523 contestants, 308 are women. While 1,324 contested as Independents, 956 were fielded by unrecognised political parties.
National and regional parties fielded 1,225 candidates. The Congress was the only party which fielded its candidates in all 243 constituencies followed by the BSP which contested 239 seats.
The JD(U) contested 141 seats and its ally BJP 102.  PTI