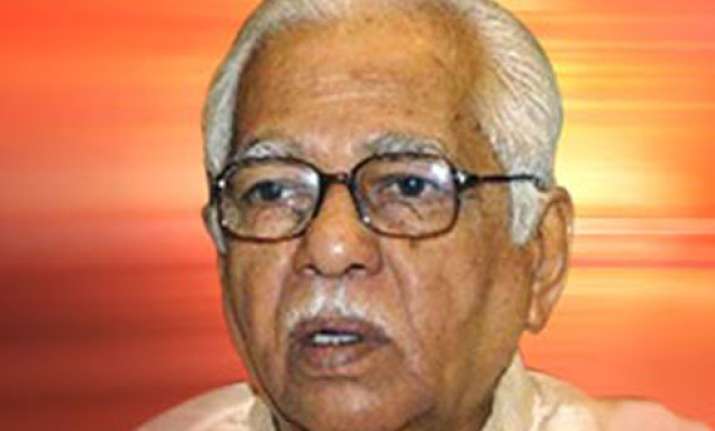 Indore, Feb 19: Calling the UPA government a symbol of "flop governance", senior BJP leader and former Union minister Ram Naik said inflation, rampant corruption and external security will be issues raised by his party during the 2014 Lok Sabha elections.
The UPA government has failed miserably to control petroleum prices and was attributing it to rise in price of crude oil internationally, he said. Comparing the present situation with that of the NDA regime in which he was Union Petroleum Minister, he claimed that the situation was no different then, but the NDA government handled it well.
Though former Prime Minister Atal Behari Vajpayee was not an economist, he realised the people's needs, whereas the UPA government was a symbol of "flop governance" on all fronts, he said.