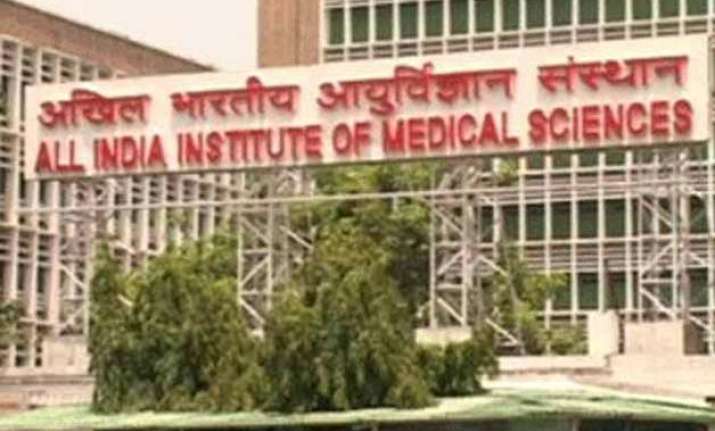 New Delhi:  The government on Friday said that the delay in the construction of already approved six new AIIMS is due to site specific issues including finalisation of revised cost estimates and obtaining local body approvals.
The government also denied reports that there were any massive cost overruns in the construction activities undertaken at the six new AIIMS.
"In respect of six new AIIMS already approved under Pradhan Mantri Swasthya Suraksha Yojana (PMSSY) Phase I, the delay in construction is mainly due to site specific issues, delays in supply of drawings by design DPR consultants.....obtaining of local body approvals and finalisation of revised cost estimates, inadequate bid responses in some cases etc. There is no massive cost overruns in construction activities undertaken at all six AIIMS," Health Minister J P Nadda said while replying in Lok Sabha.
He denied that equipments worth crores purchased for these AIIMS are lying utilised.
He said that the equipment purchased as per the requirements and are being utilised. There is a provision of 15 super speciality departments in each of the six new AIIMS under PMSSY, he said.
"However super speciality services have not been started in AIIMS Jodhpur, Raipur and Bhopal . Super speciality services at Patna , Bhubaneshwar and Rishikesh have started partly," Mr Nadda said.
He said that necessary steps such as completion of buildings, procurement of medical equipment, faculty and  non-faculty recruitment and other statutory approvals are being taken to start super speciality services.
In the first phase, six AIIMS are being set up at Bhopal , Bhubaneswar , Jodhpur , Patna , Raipur and Rishikesh. Two more AIIMS, one at Rae Bareli in Uttar Pradesh and the other at Raiganj, West Bengal have been approved in the second phase of PMSSY.
Replying to another question, Mr Nadda said that the central government introduced the National Commission for Human Resources for Health (NCHRH) bill 2011 in the Rajya Sabha in December 2011 which referred the bill to the department related Parliamentary Standing Committee on Health and Family Affairs for examination.
"The committee has submitted its report in October 2012 and has recommended the Ministry to withdraw the bill and bring forward a fresh bill after sufficiently addressing all the views, suggestions and the concerns expressed by various stakeholders. The same is under consideration of this Ministry," Mr Nadda said.