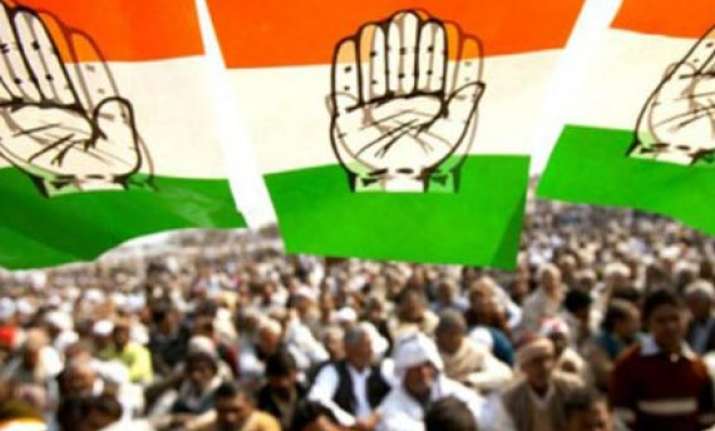 Guwahati, May 22: Even as Prime Minister and Congress candidate Manmohan Singh's victory is certain in the May 30 Rajya Sabha elections in Assam, the selection of the second contestant for the other seat has drawn flak within the ruling party.
Expressing reservations against the second candidate Santiuse Kujur's nomination, senior Assam Congress leader Anjan Dutta told the media that he along with 25 other legislators are opposed to giving nomination to a fresh entrant to party.
"The nomination of Kujur has demoralised dedicated and senior partymen. If the ticket had to be given to an adivasi/tea community member, there were several other senior leaders," he said.
Dutta said he along with 25 aggrieved Congress MLAs would vote only for Singh and vote 'under protest' for Kujur, the 39-year-old Congress nominee who claimed to have joined the party in 2006, for the second seat.
"We are not going to break party discipline, but we are not going to keep quiet. We will request Chief Minister Tarun Gogoi to allow us to vote for Dr Singh as our first preference candidate in the polls", Dutta said.
The aggrieved MLAs would also meet party president Sonia Gandhi in Delhi after the elections to convey their grievances and the repercussions within the party and the tea/Adivasi community over the nomination, besides finding out who 'misled' her over the choice of the second candidate.
Manmohan Singh is the first nominee of Congress for elections to two Rajya Sabha seats, while Kujur and Aminul Islam of All India United Democratic Front(AIUDF) are the contestants for the second seat.
The prime minister will contest for his fifth Rajya Sabha term from Assam.
Kujur is an adivasi leader from the Christian community who had contested the last assembly polls from Panery in Udalguri district.
Congress MLAs opposing Kujur said on condition of anonymity said that he was an inexperienced junior candidate to represent Assam in the Rajya Sabha.
Besides, he had joined the party only in 2009 and had been unsuccessful in the last assembly election, they said.
Those supporting Kujur, however, said he was the right choice as he would help Congress' growth in Bodoland Territorial Administrative Districts areas and bring in a fresh approach to the state in the Upper House.
Responding to reporters queries on Dutta's opposition, Chief Minister Tarun Gogoi said "After much deliberation our party high command has decided to name Kujur and we accept it without opposing it. He (Dutta) is angry now and expressed himself, but he also calms down easily."
Assam PCC president Bhubaneswar Kalita said "There will be disagreements when the (RS) seats are limited and all cannot be pleased. They (the opposing MLAs) will unitedly follow the party and ensure Congress victory", he said.
Yesterday Singh, Kujur and AIUDF candidate Islam's nomination papers were found to be in order after scrutiny.
The last date for withdrawal of candidatures is May 23.
Polling, if necessary, would be held on May 30 from 9 am to 4 pm and votes would be counted that day at 5 pm.
The notification for the polls was issued on May 13 and the last date of filing nominations was May 20.
Two of the seven Rajya Sabha seats from Assam will fall vacant with Singh and AGP RS member Kumar Deepak's term expiring on June 14 next.
Singh has been contesting for the Rajya Sabha from Assam since 1991.