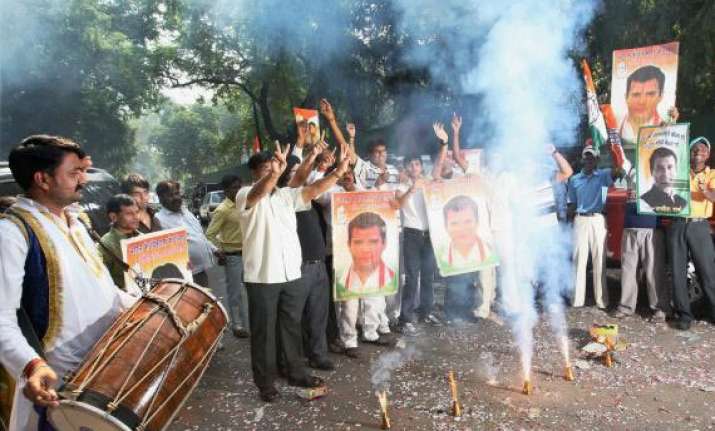 Itanagar, May 22: The ruling Congress in Arunachal Pradesh has won the Itanagar and Pasighat municipality elections with absolute majority by bagging 21 and 7 seats respectively.
The elections to the civic body was held for the first time in the state on May 16 along with the three-tier Panchayat elections Out of total 30 ward councillor's seats in Itanagar and 12 in Pasighat under East Siang district, election was held in 39 wards as three Congress candidates including two in Pasighat municipality elected unopposed.
Altogether 102 candidates were in the fray in the civic poll.
The Congress has won in 21 seats (including one unopposed), NCP (4), BJP (3) and one each by Peoples' Party of Arunachal and Independent in the Itanagar municipal poll, while the party in power bagged 7 (including two uncontested) in Pasighat municipal election followed by BJP (2) and three Independents, State Election Commissioner (SEC) K D Singh said yesterday.
The Congress has fielded 34 candidates (excluding three unopposed), while opposition BJP (29) followed by Peoples' Party of Arunachal (12), NCP (10) besides 14 Independent candidates.
Electronic Voting Machines (EVMs) were used for the municipal elections.
Singh further informed that the results for Panchayat election being held simultaneously would be available only tomorrow after compilation of the results from each districts.
However, according to the results available, the Congress won majority of the seats, he added.