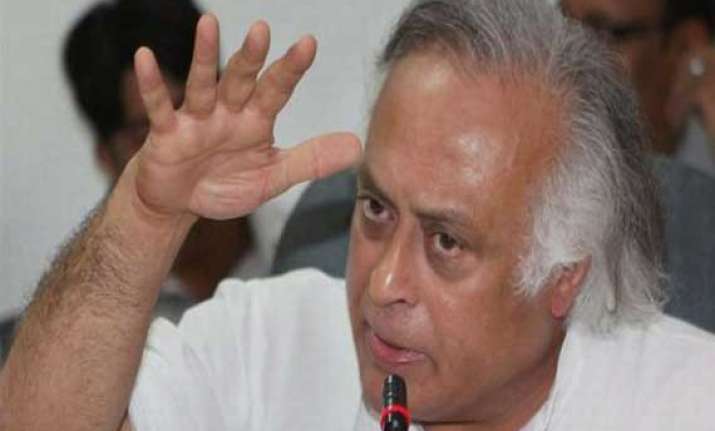 New Delhi: Rural Development Minister Jairam Ramesh Tuesday said his Congress party has been "out-funded" as far as this election was concerned, but maintained that the exit polls which predict a BJP clean sweep would be proved wrong on counting day.
The amount of money spent by Bharatiya Janata Party prime ministerial candidate Narendra Modi for campaigning in this election was "astronomical", Ramesh said at an interaction with the media at the Indian Women's Press Corps here.
"We (the Congress) also spent money but our level of spending was peanuts compared to what they (the BJP) were spending," he said.
However Ramesh maintained that the exit polls "will be proved wrong like they were earlier in 2004 and 2009".
"The Congress will do far better than what the polls have predicted and BJP will not do as magnificently as they say," he said.