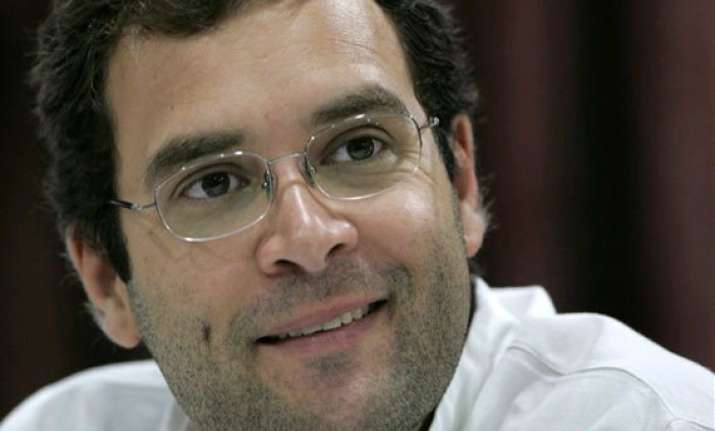 Koraput (Odisha): Congress vice president Rahul Gandhi today said the party would mount pressure on the Centre to ensure maximum and quick assistance to farmers hit hard by cyclone Hudhud in south Odisha.
"I have come here to get a first hand account of the damage caused by the cyclone and learn about the plight and sufferings of farmers whose crops were ruined," Gandhi said during an interaction with cyclone-hit farmers at Jeypore.
Describing farmers as the backbone of economy, the Amethi MP said the peasants had suffered maximum loss due to the cyclone and Congress would fight for them to put pressure and ensure maximum assistance from the Centre.