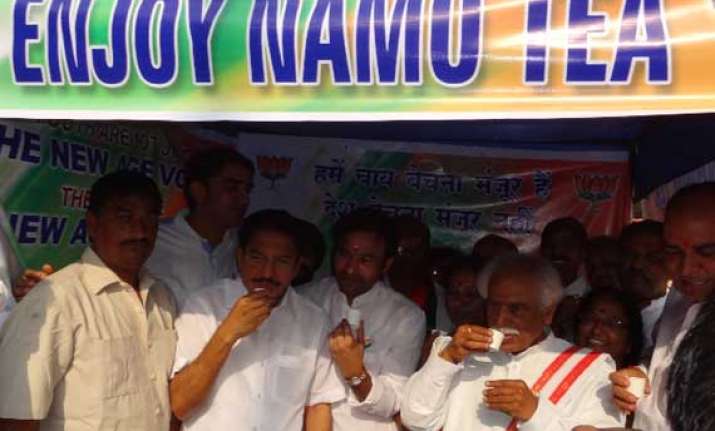 Gorakhpur/Lucknow: The Congress is seeking to counter NaMo chai with RaGa (Rahul Gandhi) milk.
A week after BJP's prime ministerial candidate Narendra Modi held a 'Chai Chaupal' and interacted with people at 1,000 places in the country, Congress leaders here have begun to sell milk in an one-upmanship campaign.
On Monday, a handful of Congress activists in Gorakhpur gave away free milk to passersby in paper cups with a picture of party vice president Rahul Gandhi embossed on it. The distribution was done at Golghar in Gorakhpur, a major political hub in eastern Uttar Pradesh.
Both Samajwadi Party chief Mulayam Singh Yadav and Modi have addressed political rallies in the region in the last one month.
Gorakhpur district Congress president Sayyed Jamaal says they have now decided to take on Modi in every possible way.