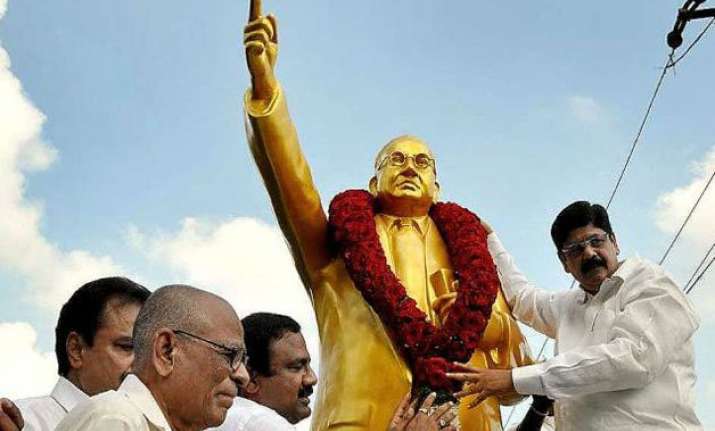 New Delhi:The Congress will commemorate B.R. Ambedkar's 125th birth anniversary on April 14 next year with year-long celebrations commencing later this month.
Party spokesman Randeep Surjewala said a committee would be constituted to this effect.
Chaired by Congress president Sonia Gandhi and party vice-president Rahul Gandhi as the co-chairperson, the celebration committee will chalk out plans and execute the celebrations that begin on April 14.
"The Congress believes that it is an appropriate time to revisit the life, thoughts and contributions of one of the greatest Indians who has ever lived and to reassert his relevance and legacy for all our countrymen and women," Surjewala told reporters here.
To be executed at all party units at the national and the state-level, the series of activities will include the launch of year-long celebrations in Mhow, Madhya Pradesh as well as seminars and programmes to generate awareness about the contribution made by the architect of India's constitution.
Essay and elocution competitions in schools and colleges will also be organised to "sensitise the younger generation to the continued relevance of Ambedkar".
B.R. Ambedkar Award for contribution towards social change will be conferred on April 14, 2016, on an individual or institution for promoting social equity.