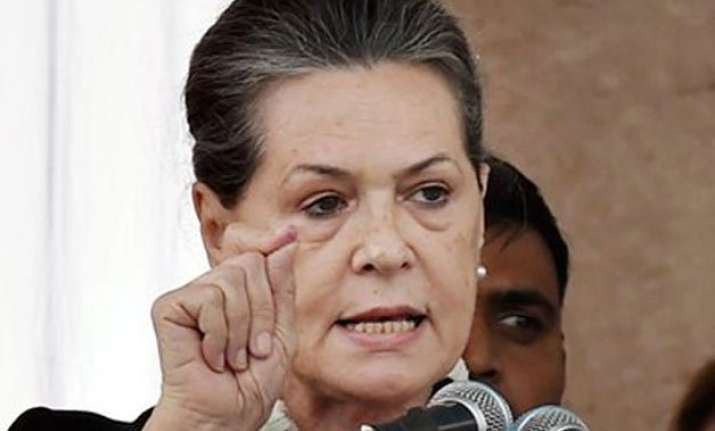 New Delhi: Amid talks of a fresh spectrum auction soon, Congress has cautioned the Narendra Modi government against focusing on profit, insisting that "service and not profit" should be its motto as the purpose is to serve the common man.
"With respect to spectrum allocation, service not profit, should be the motto of the government.
"In the spectrum auctions, financially burdened Telcos will be shelling out inflated amounts for spectrum. And there are no prizes for guessing how and from whom they will recover this expenditure - the common man. That's you and me," the party said.
In a piece on its website, the party said, "Modiji, you are the PM of India, not its CEO. Your focus should be welfare, not profits."
"What is the purpose of a government? Is it to provide governance and easy access to services for the largest number of people, or is it to increase profits of the government and benefits of a few private companies?" it asked.
Noting that seeking profit from spectrum auction could hurt development, it wondered how will the PM's mobile-based pet schemes be implemented if tariffs rise.
"Modi thinks his policies are beyond criticism despite the fact that India is currently sitting in the middle of an economic crisis the burden of which is being felt not by the PM and his businessmen friends but by the other 99 per cent people of India," the party said.
The opposition party said the duty of the government is to create a conducive atmosphere for businesses to flourish and provide policy framework that encourages investment benefits of which are reaped by the maximum number of people.
"It is not their duty to behave like a large corporate house trying to increase profits. "
It insisted that when governments run after profits, welfare suffers and people who need support of the government are abandoned, as ministers look at the bottom line. "Modi is the Prime Minister of Modi is the Prime Minister of India not its CEO. We are citizens and not shareholders. We require services not dividends."
Reports had it that the government is planning to pocket a lot of money from spectrum auction and it will help ease fiscal deficit in a big way. As per Budget 2015-16, the government had pegged Rs 42,865 crore revenue from communication which include spectrum sale and licence fee. If the government goes ahead with spectrum auction, Department of Telecom will definitely surpass its budget estimate, it was said.
The sudden replacement of Telecom Secretary has led to speculation about spectrum auction happening in March this year.