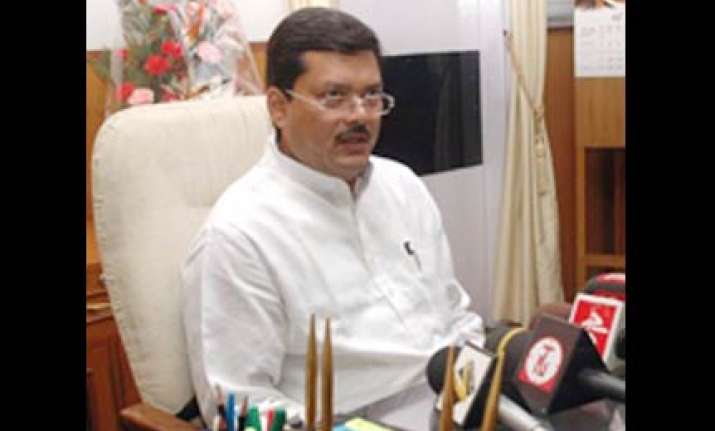 New Delhi: After the LJP, the Congress on Friday dismissed suggestions of a possible tie-up between the two parties for the upcoming Bihar Assembly elections and said it will go it alone.
"We are going it alone. We are preparing to contest all the 243 seats in the state," AICC General Secretary in-charge of the state Mukul Wasnik said.
He dismissed as "rumours" reports that the Ram Vilas Paswan led LJP was trying to forge an alliance with the Congress in the poll-bound state ruled by the JD(U)-BJP combine.
Yesterday, Paswan too had scotched reports of LJP's merger or alliance with the Congress saying his talks with Lalu Prasad's RJD on seat sharing are at an "advanced stage".
"Koi khichri nahin pak rahi hai (there is no such thing)...there is no such talk. LJP-RJD talks are in the advanced stage for Bihar polls," he had said.
RJD leader Ram Kripal Yadav had said the alliance will be through much before the elections due in October-November.
There had been reports that Lalu is not willing to give the seats demanded by LJP in the assembly polls. In the last Lok Sabha election, Congress went it alone in the polls after the RJD-LJP offered it only a fraction of the seats it had sought.
Congress won two seats in the state and since then it has been making efforts to revive itself with Rahul Gandhi touring the state extensively in February this year.
The party has already begun the exercise to select candidates for the 243 seats after its central observers submitted their report to Wasnik on the ground level feedback from the state.
Congress President Sonia Gandhi has already stated that the Bihar assembly election was "important" for the party and had expressed hope that it will be able to revive itself in the state with collective and cohesive work.
"This is an important election for us...The Congress will revive itself in Bihar if we work collectively and cohesively," she said in her 'Letter to the Congresspersons' in the last issue of party mouthpiece Congress Sandesh.
In the mouthpiece she noted that in the past six years, the UPA government has ensured an expo nential increase in funds to the Bihar government for various development schemes and projects and the party workers must take this message to the people.