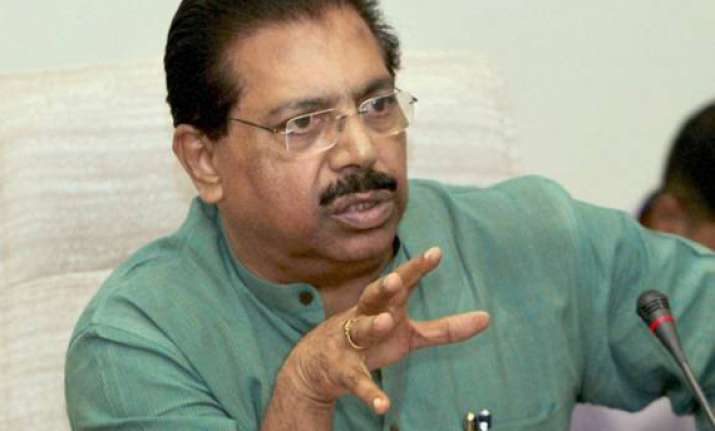 New Delhi, Aug 7: Congress today categorically ruled out going back on Telangana statehood decision even as it set up a four-member committee headed by Defence Minister A K Antony to address concerns arising out of the decision to carve out a separate state out of Andhra Pradesh.  
"No...There is no question of going back. There are many other things to be decided. This (Committee) is to implement the decision not to put the decision on hold," party spokesperson PC Chacko told reporters at the AICC briefing.  Earlier in the day, the party announced the setting up of the four-member committee.
"Congress President Sonia Gandhi has constituted a four-member committee to hear the concerns being expressed arising out of the decision to form a new state of Telangana," AICC general secretary Janardan Dwivedi said.  
Following the announcement on Telangana, there have been similar statehood demands in various parts of the country with some of them triggering violent protests in Assam and in Darjeeling in West Bengal.
Besides Antony, Union minister M Veerappa Moily, a former in-charge of party affairs in Andhra Pradesh, current AICC in-charge Digvijay Singh and political secretary to Congress President Ahmed Patel are members of the panel.  
Chacko said that there were indeed two opinions among party leaders and that Congress was also divided on the issue but added," we have to now implement the decision taken by the CWC, the highest decision making body of the party."
CWC had passed the resolution for the creation of a separate Telangana on July 30 bringing to an end to its dithering on the issue for seveal years.  
Asked what will be the next move if the Andhra Pradesh state assembly does not pass a unanimous resolution for creation of Telangana when it is not mandatory, Chacko said," naturally they should get the opportunity to discuss it and pass the resolution. This question comes only when they do not pass it."