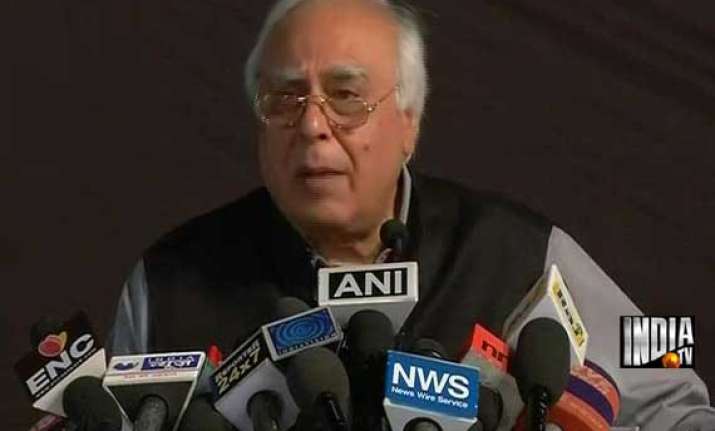 New Delhi: The Congress Thursday hit out at the BJP for remaining silent on the Tamil Nadu government's decision to free seven people convicted in the Rajiv Gandhi assassination case.
Attacking Bharatiya Janata Party's (BJP) prime ministerial candidate Narendra Modi, Law Minister Kapil Sibal questioned the Gujarat chief minister's silence.
"Today, I ask why is Narendra Modi quiet on this issue? The sad reality is that some political parties have always remained silent on this issue, which sends out a wrong message," said the Congress leader.
"In some states, fake encounters are taking place in the name of terrorism while in other states, terrorists are being freed. This is wrong," he added.
Information and Broadcasting Minister Manish Tewari too asked parties to rise above petty politics.