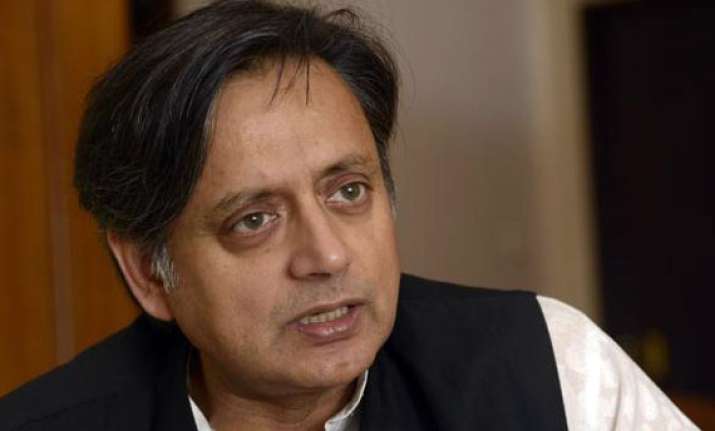 Bhopal, Feb 25: Union minister Shashi Tharoor on Sunday suggested if the party is voted to power, its president or the vice-president will be the natural choice for the post.
"Everybody knows who is the president and vice president of our party and if people vote for our party, then naturally one among them would become Prime Minister of the country," he said without specifying any name.
He was suggesting that that Congress does not need to name its prime ministerial candidate before the elections.
When asked whether the Lok Sabha polls will be a contest between Gujarat chief minister Narendra Modi and Rahul Gandhi for Prime Minister's post, he dismissed the query.
"In India, we don't have a system like the US where it was a direct contest between President Barack Obama and Republican Party leader Mitt Romney. Here people vote for the party and the elected members then elect their leader," Tharoor told reporters here without taking names of Rahul Gandhi and Modi.
He was here to address a seminar on women empowerment, organised by a private educational institution.
When asked whether Modi has prime ministerial qualities, Tharoor did not to comment.
The Centre is providing lot of funds to the states for the implementation of Right to Education, Sarva Shiksha Ahbiyan and other programmes and it is the duty of the governments under federal system to utilize the money properly, the minister of state for human resource development said.
Without naming any state, Tharoor said he was aware that in some states money was not being utilised properly.
The government should also provide the facility of toilets to girls, which is a major problem, and also ramps in the schools, he said.
When asked about cases of rapes in Madhya Pradesh, he said he was not aware of the exact situation and added that it was a nationwide problem.