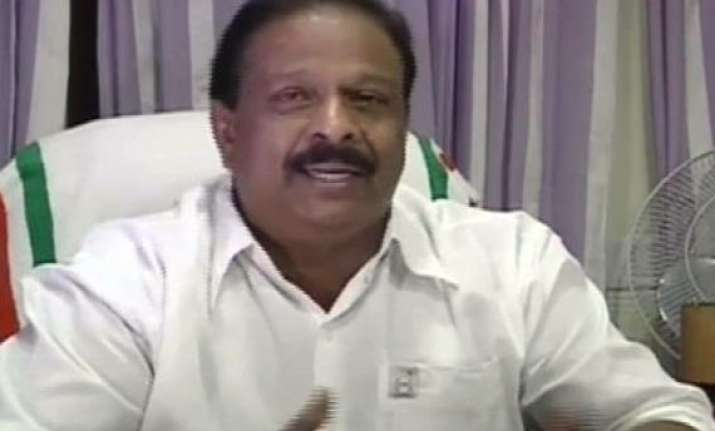 Thiruvananthapuram, Feb 19: The Kerala government today ruled out registering a case against Congress MP K Sudhakaran for his sweeping comments against the Suryanelli gangrape victim.
The government did not agree with Sudhakaran's view, but could not take legal steps as he made the statement in Muscat, Home Minister Thiruvanchoor Radhakrishnan said in the Assembly to a submission by K S Saleekha (CPI-M) demanding that a case be registered against the MP.
Radhakrishnan rejected Saleekha's allegation that UDF government was trying to protect Rajya Sabha Deputy Chairman P J Kurien in the case. However, he made it clear that Congress party and UDF government in no way approved or recognised Sudhakaran's remarks.
Saleekha said Sudhakaran's remark was an attempt to demoralise the victim and also an indirect way to protect Kurien in the case.
Terming the remarks as "highly insulting and challenge to cultural spirit of Kerala," Saleekha said women in the country were concerned as Sudhakaran was one among the MPs who would be participating in the debate on the new bill for protection of women when it comes up in Parliament.
Sudhakaran's comment during an interaction with the media in Muscat last week had triggered widespread condemnation not only from the Opposition but even from women leaders of the Congress.