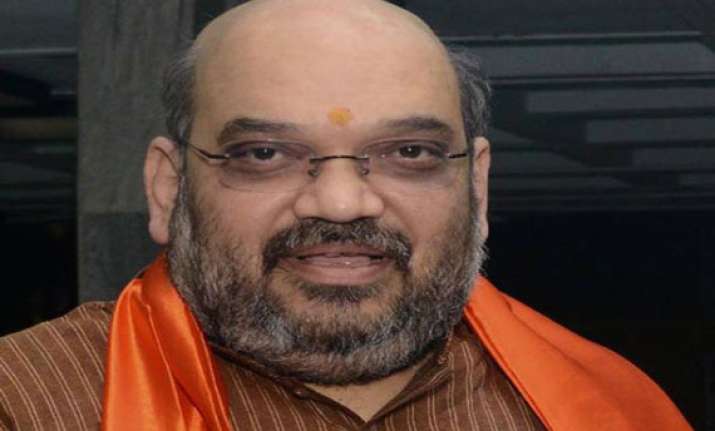 New Delhi: Congress today demanded that Amit Shah be arrested and banned from campaigning by Election Commission for his "hate speeches" in riot affected western UP districts, alleging that Narendra Modi and his aides were attempting to play the "2002 communal game" of Gujarat all over the country.
Slamming Shah for "stoking communal fire", Congress approached the Commission demanding "stern action" against him as well as BJP and its PM candidate Modi, including derecognition of the party, for the alleged violation of mode of conduct.
In the complaint, K C Mittal, Secretary of AICC's Legal department, accused BJP UP incharge of "creating animosity between communities".
The party said Amit Shah has committed "an offence u/s 125 of the Representation of Peoples Act, 1951 and it calls for immediate registration of FIR and his arrest along with other BJP workers for their common intention to commit this offence."
Appealing to people of all castes and creed in the country to give no quarter to those spreading the communal poison and trying to divide the society, Congress spokesman Randeep Surjewala said that they should be taught a befitting lesson.
Campaigning in western Uttar Pradesh which goes to polls on Monday, Shah has spoken of the current election being an opportunity to take "revenge for the insult" during the violence in Muzaffarnagar last year.