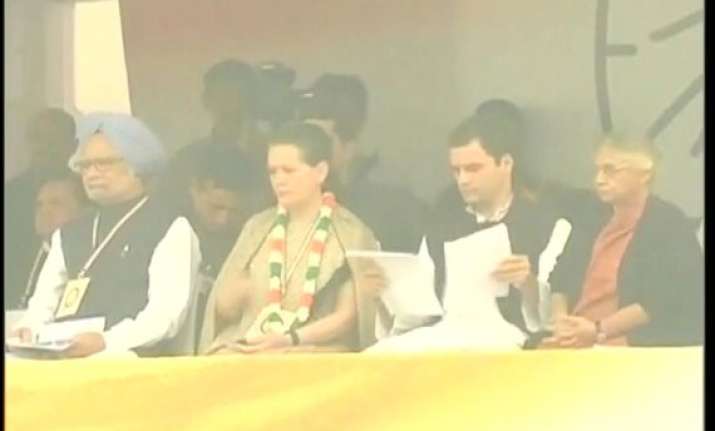 Gurgaon, Nov 4 : It was a disturbing sight for daily commuters at the Delhi-Gurgaon Toll Plaza on Sunday, when they noticed that rows upon rows of vehicles bearing Congress flags, banners and supporters were being waved through without paying toll with the active connivance of local police.
Any vehicle displaying Congress flags, banners, etc. and carrying party supporters were waved through the Gurgaon Toll Plaza during the Congress mega rally today.
Toll Plaza officials said, they had received instructions "from the top" not to collect toll from Congress supporters' vehicles.
On the other hand, the "aam aadmi" plying their vehicles had to pay the toll without fail.
A large number of police officials were posted at the Toll Plaza to ensure that the Congress supporters' vehicles were not "inconvenienced."