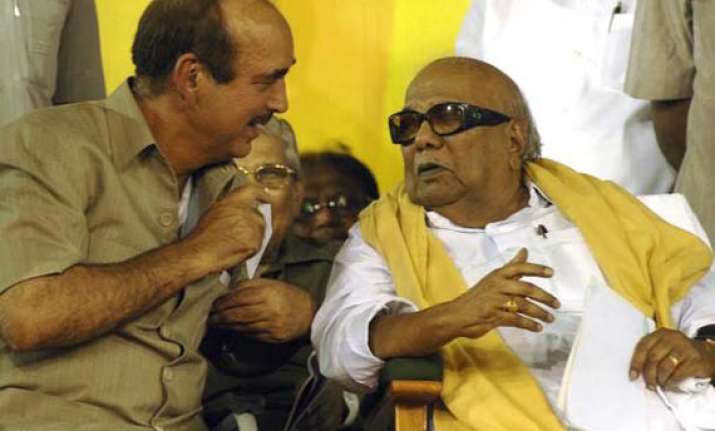 Chennai, Nov 25:  Ahead of a crucial all party meeting tomorrow in Delhi, the Centre today failed to get a firm assurance from its key ally DMK on FDI in multi-brand retail.
This emerged clear after a 90-minute meeting Congress emissary Ghulam Nabi Azad had with DMK chief M Karunanidhi in a bid to take the southern ally on board to counter opposition demand for a discussion on the issue in Parliament under rules that entail voting.
Observing that his visit was to obtain the views of the DMK chief on discussion about voting "if any and whenever it takes place in Parliament," Azad said, "I must be candid enough to say that he (Karunanidhi) has lot of reservations about FDI in retail sector."
Azad, Union Minister for Health and Family Welfare, told reporters he had informed Karunanidhi that when FDI was cleared by the Centre there were apprehensions among state governments and political parties including DMK.