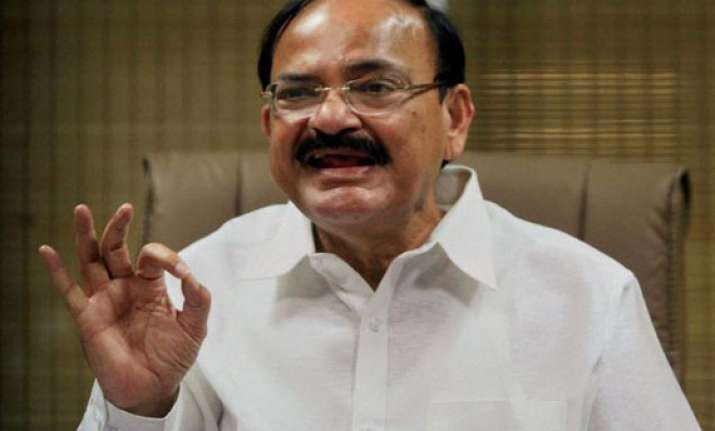 Jamshedpur: Senior BJP leader Venkaiah Naidu today said Congress has miserably failed to run a coalition government and its partners have left the alliance one after another.
"Congress-led UPA had 14 to 15 allies but all of them including SP, BSP and Left parties left them one after another," Naidu said while addressing a public meeting here in support of party candidate from Jamshedpur seat, Bidyut Baran Mahato in the ensuing general elections.  Highlighting achievements of the NDA government, he said Atal Bihari Vajpayee had not only run a coalition government of 26 parties successfully, but also ensured development in all spheres.
"Congress does not have a leader for its prime ministerial candidate and party leaders are at a loss whenever asked about it, Naidu said.
Small parties like the JMM and National Conference were supporting Congress, he said claiming Congress has become such a party which no one wants to touch.