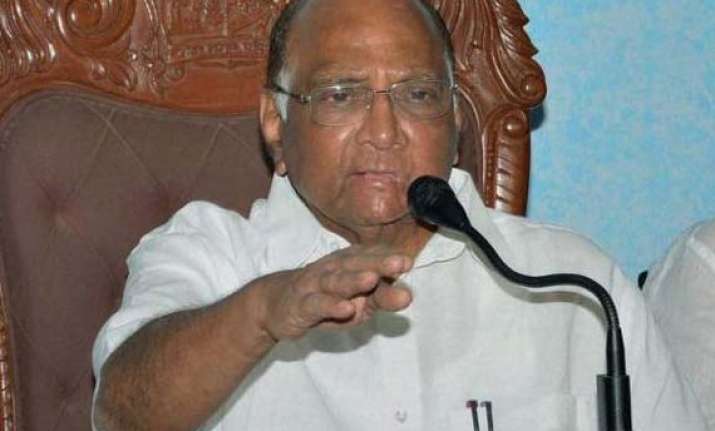 New Delhi: The Congress Monday downplayed ally Sharad Pawar's statement that "there are no untouchables in politics" and said it was only a "casual remark" made to "suit the occasion".
Attending a function in Nagpur Saturday where former BJP president
Nitin Gadkari
was present, Nationalist Congress Party (NCP) chief and union Agriculture Minister Sharad Pawar had said: "There should be no untouchables in politics as well as social work."
The remark was interpreted in political circles as a "warning signal" from the strong Maratha leader to big brother Congress in the ruling United Progressive Alliance government at the centre, ahead of the 2014 general elections.
The Congress chose to downplay the remark, saying it was only made to suit the occasion.
"I think this is a casual remark. Maybe, it was made to suit the occasion," Congress spokesperson Meem Afzal told IANS.
NCP sources said Pawar's remark was meant to place his party in an advantageous position in the 2014 polls as well as to tell the Congress "that it (NCP) should not be taken for granted".
They said that though it was highly unlikely that the Maratha leader would part ways with the Congress, he wanted to keep "all his options open".
The Congress and NCP are running a coalition government in Maharashtra.
The BJP, however, said the remark pointed to fissures in the ruling alliance.
"The UPA partners are disillusioned with the Congress and are looking away. It conveys their discomfort," BJP spokesperson Nirmala Sitharaman told IANS.
However, when asked if Pawar was a potential ally, she said: "We are not looking at alliances at this point. But we haven't closed the issue."