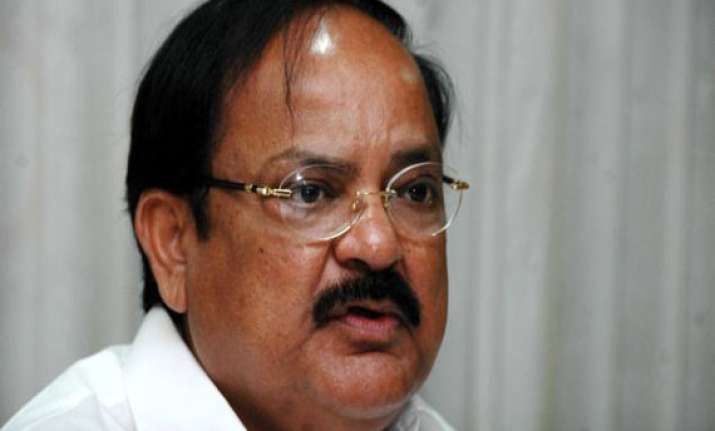 Indore: Senior BJP leader M Venkaiah Naidu today said Congress has not nominated any leader for the top post as they have no one to match the stature of BJP's prime ministerial candidate Narendra Modi.
"Congress does not have a competent leader to challenge Modi before the country. This is the reason Congress has not yet presented its prime ministerial candidate," Naidu told reporters at the Indore Press Club.
To a question, Naidu said, "we have to accept the fact that in this country hero worshipping is done. Earlier, Congress was known because of the leadership of Jawaharlal Nehru and today Modi is the face of the BJP."
He said though "Har-Har Modi, Ghar-Ghar Modi" is not the official slogan of the BJP, Congress got frightened of it and started chanting "Dar-Dar Modi, Thar-Thar Modi".
On the issue of Modi contesting Lok Sabha polls from two seats, Naidu said this is not happening for the first time as earlier Sonia Gandhi, Atal Bihari Vajpayee and L K Advani among others did so.