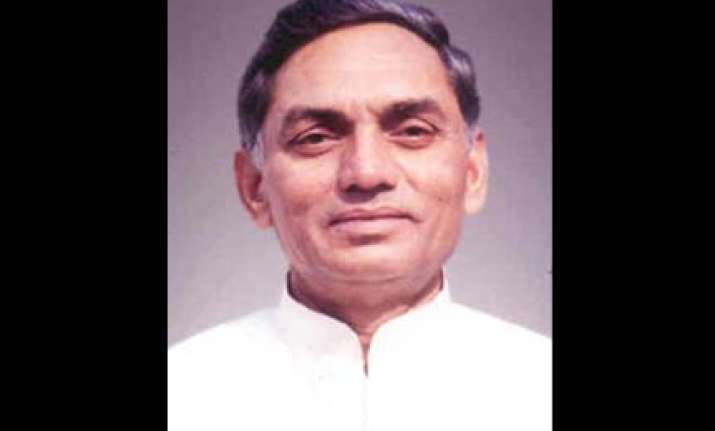 Apparently worried over the fall-out of the controversy over Home Minister P Chidambaram's remarks on 'saffron terrorism", Congress appeared to distance itself from them saying, terror has no no colour and that care should be taken on use of words.
 As BJP and Shiv Sena kicked up a row over Chidambaram's words at a conference of DGP's on Wednesday and demanded an apology from him, Congress General Secretary Janardhan Dwivedi stepped in to do what appeared to be some damage control.
Conceding that the controversy has erupted because of a word, Dwivedi said "As far as saffron or bhagwa or kesariya (other words for saffron) it was not not an issue then. The issue was terrorism. Terrorism does not not have colour. Terrorism has only one  colour and it is black.
 "Whatever colour terrorism may be associated with. whatever you call it saffron, saffron, green, white or red, can you associate it with one colour," he asked.
Political observers see significance in this statement which comes at a time when ruling UPA and the main Opposition BJP are agreeing on cooperating on major legislations including the Civil Nuclear Liability Bill which was passed by the Lok Sabha this week.
Dwivedi said "terrorism is terrorism and in whatever form it comes it should be opposed. saffron colour has been part our ancient tradition and is associated with our freedom struggle. No particular section of the society has sole right on it."
Probably worried that Hindutva outfits could exploit the the words "saffron terror", he said no no section could appropriate saffron colour.
Telling reporters that the question they had raised about the use of word was correct, Dwivedi said "care should be taken about the use of words.  And no one can take objection to a colour."
He was responding to questions on the controversy surrounding Chidambaram's remarks on Wednesday that "there is the recently uncovered phenomenon of saffron terrorism that has been implicated" in many bomb blasts. PTI