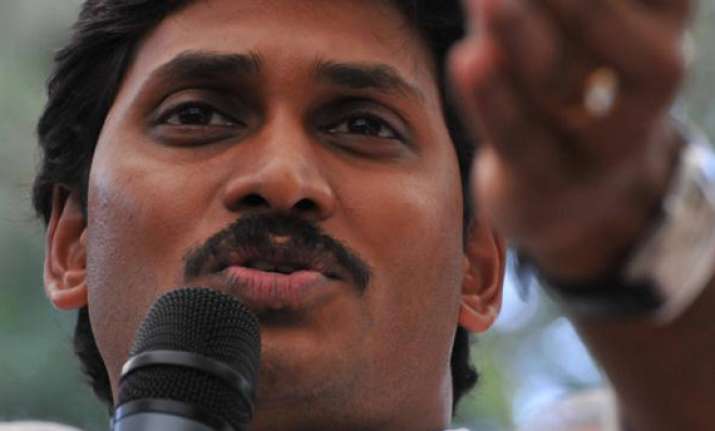 Nellore/Tirupati, Jun 4 : Rebutting the allegation of Kadapa MP Y S Jagan Mohan Reddy and his followers that he was being victimised, Congress today said that "world" cannot turn a blind eye to his alleged corruption.
"If Chief Ministers can go to jail, Union Cabinet ministers can go to jail, from Congress party and principal opposition party, what does Jagan think of himself? Has he come from heaven?
He wants the whole world to keep eyes shut.  He wants that no agency should touch him. Is it possible?" Union Minister Ghulam Nabi Azad said at a campaign rally for bypoll in Tirupati.
Rubbishing Jagan's claim that he was being targeted because he defied Congress leadership, Azad, in-charge of party affairs in Andhra Pradesh, asked how Jagan's case was different from that of A Raja, Suresh Kalmadi and others.
"How can the world keep eyes shut if Jagan builds factories overnight and palatial bungalows worth crores of rupees?" he asked.
Congress had respect for the departed Y S Rajasekhara Reddy, "but the son does not deserve any mercy", Azad said.  
The June 12 bypolls to 18 Assembly constituencies and one Lok Sabha seat were unnecessary and they had been thrust on the people by Jagan, he claimed.
The bypolls to 16 Assembly seats became necessary as the sitting Congress MLAs were disqualified after switching loyalty to Jagan and voting against the Congress government during a floor test in December, while another MLA resigned in his support.
Actor-politician Chiranjeevi quit as MLA following his election to Rajya Sabha which necessitated another bypoll.