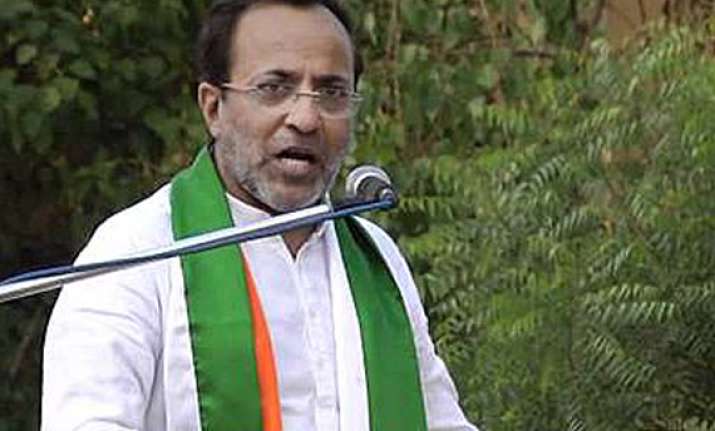 Vadodara, Jun 10: Opposition Congress on Saturday claimed that most of the MoUs signed by the Gujarat Government in the last ten years have failed to materialise even as the number of unemployed youths has swelled during this period.  
"There are about 30 lakh unemployed youths despite chief minister Narendra Modi's claim of MoUs worth Rs 39 lakh crore being signed during the five 'Vibrant Gujarat Global Investors Summits' held in the last ten years. Only six per cent of the total worth of MoUs signed are in implementation state," said former Gujarat unit Congress president Siddharth Patel.
He was addressing a rally of jobless youths held in Mehsana district.
"As many as ten lakh youths who are registered with the employment exchange offices in the state are yet to get any appointment, apart from 20 lakh youths who are jobless and not registered with the employment exchanges," Patel said claiming that these figures were obtained through an RTI query.
Meanwhile, Gujarat unit Congress president Arjun Modhwadiya blamed "privatisation" of education during BJP's rule as a major contributor for growing unemployment in the state.
He accused Modi of "exploiting" unemployed youths by hiring them on a meagre salary of Rs 2500 to Rs 3000 per month.
Training his guns on Modi, the Congress president said that Modi was not interested in appointing Lokayukta in the state because doing so would "expose corruption" in his government.
On Modi's investors-friendly policy, he said, "only big corporates are being granted loans at cheaper rates and the state government has virtually rolled out red carpet for the influential businessmen at the cost of common people".