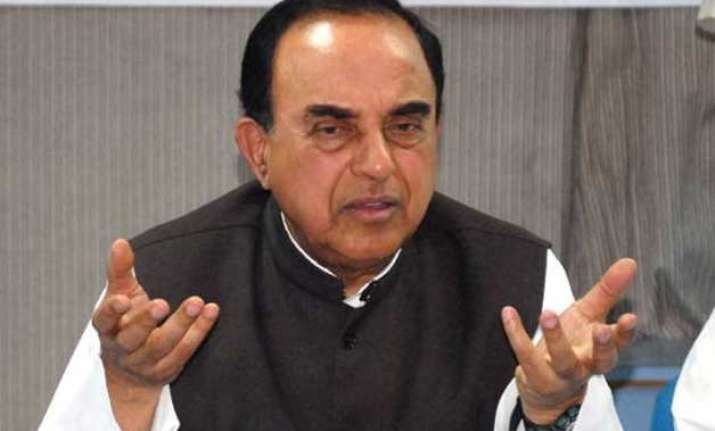 Bengaluru: Karnataka Pradesh Congress Committee Legal and Human Rights Cell today charged BJP leader Subramanian Swamy with "pressurising" the Congress to file an appeal in the Supreme Court against the acquittal of former Tamil Nadu Chief Minister Jayalalithaa in a disproportionate assets case by Karnataka High Court.
"We condemn Swamy's statement pressurising us to file an appeal in the apex court against Jayalalithaa's acquittal," the Cell Chairman C M Dhananjay told reporters here.
The acquittal had cleared the decks for Jayalalithaa to become Chief Minister again.
Instead of "pressurising" the Congress, the BJP leader should make public the stand of the saffron party on the issue, Dhananjay said.
"BJP should come out publicly and announce their stand on whether it will file an appeal against Jayalalithaa verdict or not," he said.
Swamy is the original complainant in the case. He had filed a case in 1996 against Jayalalithaa alleging that during her tenure as Chief Minister from 1991 to 1996, she amassed properties disproportionate to her known sources of income.
"I have decided to file Special Leave Petition in Supreme Court after June 1st if Ktaka govt is not filing. So no need to go to KHC," Swamy had tweeted on May 14.  
Dhananjay said as head of KPCC's legal cell he had asked the state government to find out its locus standi on the issue of filing an appeal in the Supreme Court.
"The government should find out the locus standi of our government in this affair - whether it is a party to file an appeal in the apex court."
However, the legal cell will abide by the decision taken by the government, Dhananjay said.