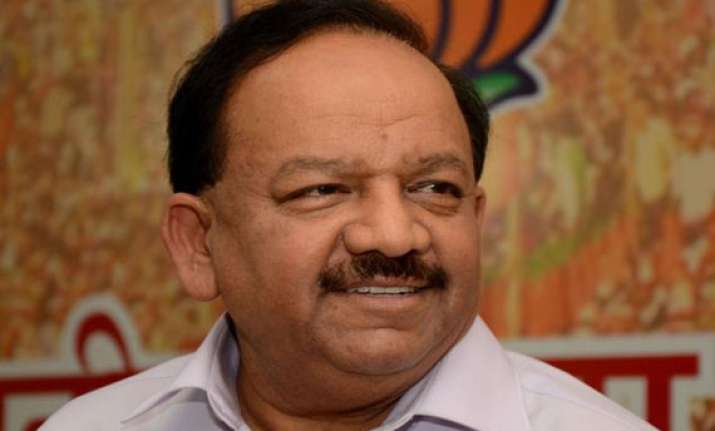 New Delhi: BJP today said that Congress leaders' facing imminent defeat in the polls are making "absurd" statements against Narendra Modi which show the party's frustration.
"Statements against Modi are the indication of the imminent defeat and frustration of Congress party. This party and its leaders should admit their defeat silently. In politics victory and defeat can not be avoided," Delhi BJP president Harsh Vardhan said.
He said the Congress "has gone into depression" due to which party leaders Sushilkumar Shinde and Kapil Sibal are levelling false charges against Modi and other BJP leaders.  "Kapil Sibal, who is also the candidate from Chandni Chowk, knows that he was going to lose badly in these elections. The election result shall be against them and hence they are issuing absurd statements against BJP leaders due to frustration," Vardhan said.
Vardhan claimed that the people of the country have already accepted Modi as the next Prime Minister.  On snoopgate inquiry against Modi, the BJP leader said Congress is violating "political morality" by leveling false charges and forming inquiry commission.  "When Lok Sabha Election is in the last phase and the ruling party knows that it is going to lose then it should allow the next government to form inquiry commission etc. This is the tradition of governance," Vardhan further added.