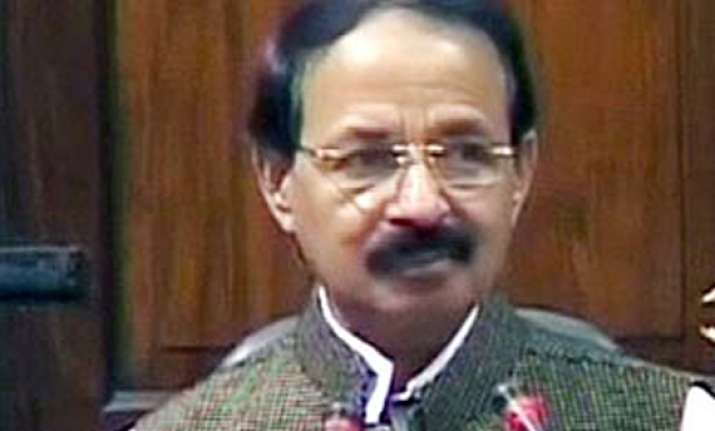 New Delhi, Dec 20: Congress today assailed the BJP for creating an uproar in Parliament demanding Home Minister P Chidambaram's resignation in the wake of the hotelier controversy and asked if it was a pointer to the opposition party's dwindling faith in parliamentary democracy.

"The BJP is not allowing Parliament to function.  Sometimes, they create uproar in one House and sometimes in the other. Has their faith in democracy and Parliament been dwindling?", party spokesman Rashid Alvi told reporters.

He said that the Home Minister was "absolutely innocent" and no Court has passed any stricture against him and there has been no allegation against him.

"The opposition is unnecessarily disturbing the House," he said.

The BJP today found a new ground to attack Home Minister P Chidambaram for making a statement outside Parliament on the hotelier controversy, giving a Privilege Notice in the Lok Sabha and forcing adjournment of the Rajya Sabha.