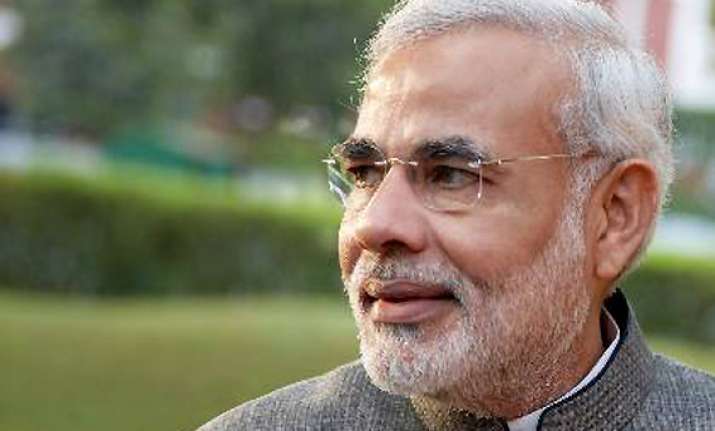 Ahmedabad, Nov 27: Gujarat Chief Minister Narendra Modi today accused the Congress government of playing vote-bank politics, which, he said, led to the neglect of tribal regions of Gujarat.

Speaking at the end of one-day Sadbhavna fast at Rajpipla, Narmada district, Modi also said the Congress only tried to divide the country and state on caste/communal lines when in power.

"Gujarat's development model is now capable of pulling the nation out of the atmosphere of gloom and dejection that prevailed till recently," Modi said, addressing the gathering which included over 8,000 people who had joined in the fast.

"The past rulers have relied on the politics of vote-bank since Independence... trying to divide the country and state by caste and community, oblivious to real problems of people.

"The tribal communities have borne the brunt of the neglect by  previous governments. The Congress, during 40 years' rule in Gujarat, did not open a single school with science stream in the tribal areas," Modi alleged.

His government had opened at least one higher secondary school with science stream in every tribal taluka, Modi said.

Today's was Modi's ninth one-day fast at district-level since he launched the Sadbhavna Mission in September.

The event was attended by people from villages in Nandod, Tilakwada, Dediapada and Sagbara talukas of Narmada district, which is a tribal belt. On the occasion, he also announced development works of Rs 333 crore for the district.

The Congress also held a counter-fast near the district panchayat office at Rajpipla, which too drew a good response.