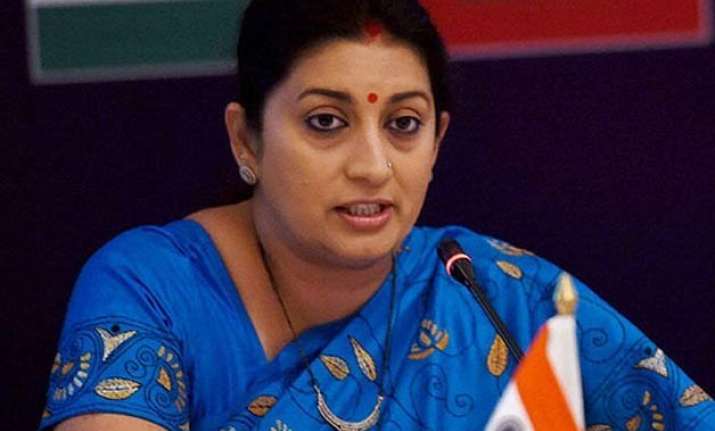 New Delhi: A Delhi court today slapped a cost of Rs 1,000 on a petitioner who has filed a complaint against Union HRD Minister Smriti Irani for allegedly giving "false" information about her educational qualification in affidavits filed with the Election Commission.
The cost was imposed as neither petitioner, Ahmer Khan, a freelance writer, nor his main counsel was available in the court to argue the plea.
Metropolitan Magistrate Akash Jain, however, allowed the plea seeking exemption from personal appearance moved on Khan's behalf only for today.
As the matter came up for hearing, one of the advocates appearing for the petitioner, moved an application seeking exemption from personal appearance for Khan saying he was out of Delhi due to some urgent work.  The lawyer sought adjournment of the matter saying the main counsel, who had to argue on the complaint, was also not available today.
"...exemption and adjournment is allowed for today only subject to cost of Rs 1,000 to be submitted in the DLSA (Delhi Legal Services Authority)," the magistrate said and fixed the matter for hearing on June 1.
In his complaint Khan has alleged that Irani's affidavit for the April 2004 Lok Sabha elections stated she had completed her BA in 1996 from Delhi University (school of correspondence).
Another affidavit of July 11, 2011 by Irani for contesting Rajya Sabha election from Gujarat said her highest educational qualification was B.Com part I from the School of Correspondence, DU.