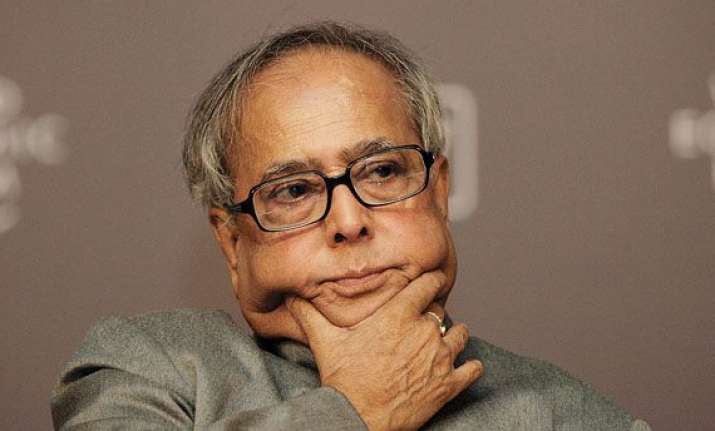 Mumbai, Jun 17: Weaknesses of national parties could be behind the continuance of coalition era in national politics, Finance Minister Pranab Mukherjee said on Saturday, terming coalition governance as "time-consuming and tortuous".  
Mukherjee, who appears all set to occupy Rashtrapati Bhavan after being nominated UPA's Presidential candidate, does not find coalition politics "bad" but feels a clear-cut verdict in favour of a national or a regional party made things easier for parties in power in states.  
"Electorate are the same, the same electorate when they go to the provincial assembly polls, the tendency is to give a clear verdict in favour of either a national party or a local party. But the verdict is clear. Therefore, the party in power receives the mandate with adequate number of legislators to support the proposals, to support the desires of the ruling party," Mukherjee said addressing the AGM of Indian Banks Association.
"For the last 20 years, a series of national parliament elections, the electorate did not give (a clear mandate).....may be because of the weakness of the national parties," he said.
Mukherjee admitted lack of numerical strength was posing hurdles in ushering in reforms.
"Insurance penetration is not deep in India despite liberalisation of the policy. Full way we could not go, I agree and sometimes this causes frustration, particularly the prospective investors are stopped. But the ground reality is that to get a legislation through, you require the numbers," he said.
He, however, said everything about coalition was not bad.
"Coalition as such is not bad, it is good. Coalition helps but it is also a time-consuming and tortuous process.  And we cannot lose patience because of the delay in taking decisions and implementing them," he said.