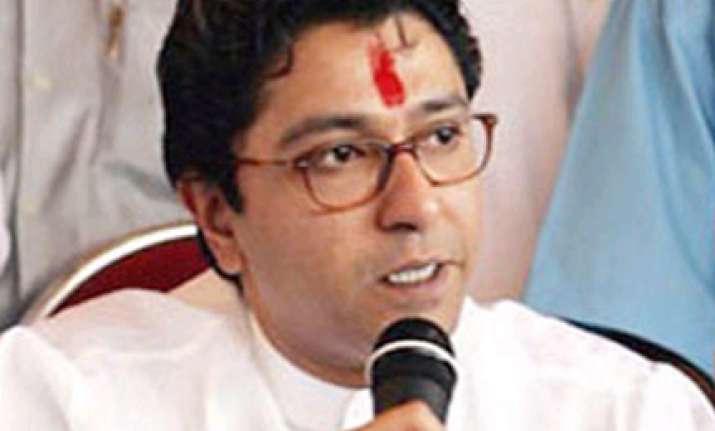 As far as calling names goes, campaigning for the October 13 Maharashtra Assembly elections seems to have plumbed new depths, with key players in state political arena calling rivals names, including those of animals.
Chief Minister Ashok Chavan called the enfant terrible of Maharashtra politics, MNS chief Raj Thackeray, a 'frog'.
"Raj Thackeray and other opponents are like frogs which appear on ground during the monsoon and start croaking," Chavan said during a press conference in his hometown Nanded recently.
Chavan is the latest in the long line of leaders who have used colourful language to deride opponents, the most visible practitioners of this 'art' being estranged Thackeray cousins.
Uddhav, Shiv Sena executive president, equated Raj to a 'contractor working on commission for the Congress-NCP combine.'
Raj responded, saying Uddhav was like "aitya bilawar nagoba" (a Marathi phrase, meaning a snake always claims a readymade home instead of toiling for it), a reference to the Sena's leadership passed on to Uddhav by his more illustrious father Bal Thackeray.
  Uddhav riled Raj for criticsing the Sena-BJP alliance but keeping mum when it concerned Congress-NCP combine "for fear that he would be put into a cage like a rat" if he dared attack the ruling front.
 Not to be left behind, the 83-year senior Thackeray termed nephew Raj as "Jinnah of Maharashtra, who was out to divide Marathi people at the behest of Congress."
Alluding to Raj, Uddhav said the MNS chief was not a superman but a 'supari'man. The term 'supari' is an underworld slang for a contract killing. "He has taken 'supari' on behalf of Congress-NCP," Uddhav said.
Senior Congress leader Vilasrao Deshmukh took potshots at the verbal duel between the Thackeray cousins, saying "the duo is so much immersed in their fight that they do not have time for people's problems and Marathi people feel suffocated as a result."
MNS leader Shirish Parkar launched a personal attack on former Union Minister Ram Naik of BJP, saying the latter was medically unfit and needed blood transfusions regulalrly.
Naik vehemently denied the charge, saying "I have never in my life needed transfusion. I am older than Parkar but much more fit than him." PTI