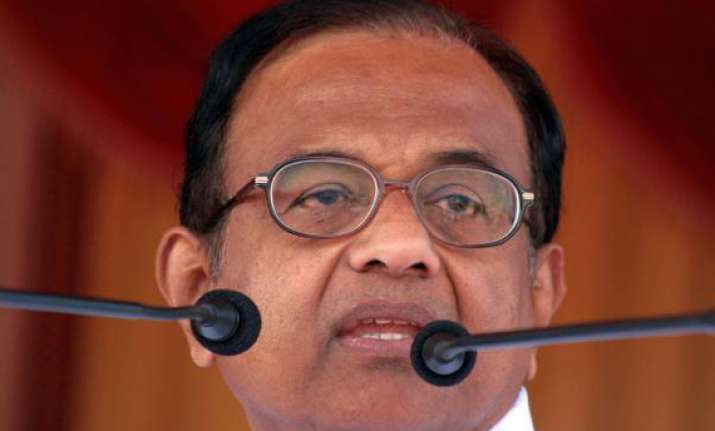 New Delhi, Feb 13: Finance Minister P Chidambaram will hold pre-budget consultations with Congress leaders here tomorrow amid expectations that partymen will pitch for measures to woo the middle class and the youth as also a better deal for farmers.
The Minister will be going to the AICC headquarters for the deliberations during which partymen are expected to present their wish-list for 2013-14 Budget to make it a 'please-all' affair at a time when Lok Sabha polls are not far away.
Besides a strong pitch for hiking I-T exemption limit and raising allocations for anti-poverty programmes in the upcoming Budget, partymen could also bat for a better deal for farmers.
Congress leaders would want the government to come out with a 'very promising' Budget with a focus on populist schemes along with economic reforms.  This would be the last Budget of the UPA-II government.
There would be vote-on-account in 2014 in view of elections.  Although Chidambaram has expressed his intention to bring down fiscal deficit to 4.8 per cent of the GDP in 2013-14 from 5.3 per estimated in the current fiscal, Congress leaders are likely to impress upon him the need to raise the tax exemption limit to provide relief to taxpayers from high inflation.  
At present, the annual income tax exemption limit is Rs 2 lakh and the Standing Committee, headed by BJP leader Yashwant Sinha, had suggested that it be raised to Rs 3 lakh.  Party leaders have given hints that the budgetary exercise could witness start of many programmes which are going to have far-reaching consequences. 
Several economic reforms, Food Security law and Direct Benefit Transfer (DBT) are among measures that are being planned to be implemented in the year ahead. 
There has been talk that the Budget could be used for giving greater focus to the problems of the youth at a time when majority of the population is below 45.  
The Budget Session of Parliament will start on February 21 and the Budget will be presented on February 28.