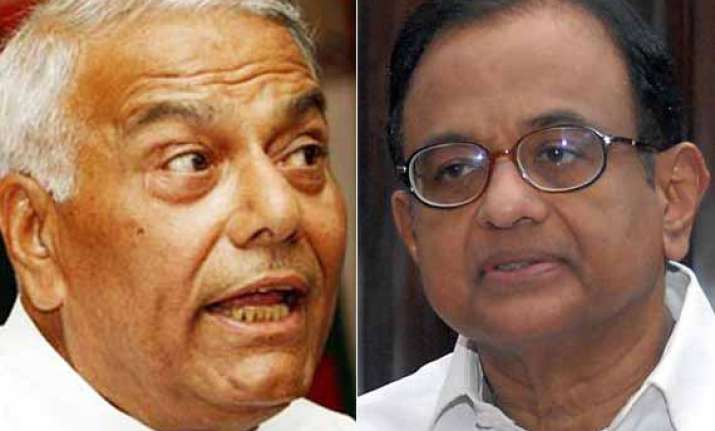 Chennai: Days after Narendra Modi's barb of "recounting minister" targeting Union Finance Minister P Chidambaram, another senior BJP leader today hit out at him over handling of the economy and dubbing him "4.8 percent growth Minister".
"Whenever he took over (reins of Finance Ministry), there had been dip in the country's growth rate," former finance Minister Yashwant Sinha said without naming Chidambaram, adding his "arrogance had no limits."
Addressing a meeting on the current state of affairs organised here by BJP, Sinha, also a former Finance Minister, said country's growth rate had plummeted from over eight percent to less than five per cent when BJP took over in 1999.
The NDA Government had to pull back the economy battling many challenges. When the Vajpayee Government demitted office in 2004, the growth rate was 8.4 per cent but now it had slid back to 4.5 percent and 4.8 percent, he said.
"The great Finance Minister is not only a recounting minister (as dubbed by Modi). He is also a 4.8 percent growth minister.