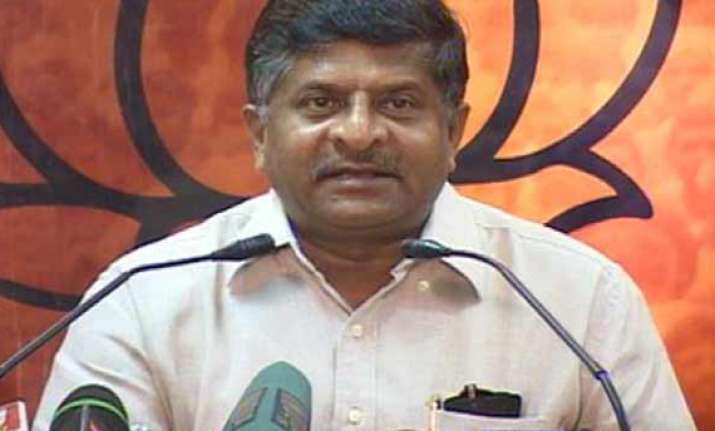 New Delhi, Aug 3: The BJP Friday accused the UPA of leaving a legacy of "suffering" and "insecure" India and said it will finalise its charge sheet against the Congress-led government after a public dialogue.
Bharatiya Janata Party (BJP) leader Ravi Shankar Prasad said after a meeting of the party's charge sheet committee that they will focus on the "misrule of 10 years by UPA".
He said the charge sheet for the next general elections will focus on issues of price rise, corruption, economic mismanagement, national security, and infrastructure.
"The government is suffering from crisis of credibility," he claimed.
He said the party is proposing a sector-wise charge sheet to address concerns of sections such as women, scheduled castes and scheduled tribes, tribals and fishermen.
He said the charge sheet will also speak about "injustice of development" faced by minorities under the Congress-led United Progressive Alliance rule though the party claims to champion their cause.
"It will be a comprehensive charge sheet," he said.
Prasad said they will open a page on the BJP website to get feedback from people and also use social media.
"We want to have public dialogue against the Congress-led government," he said