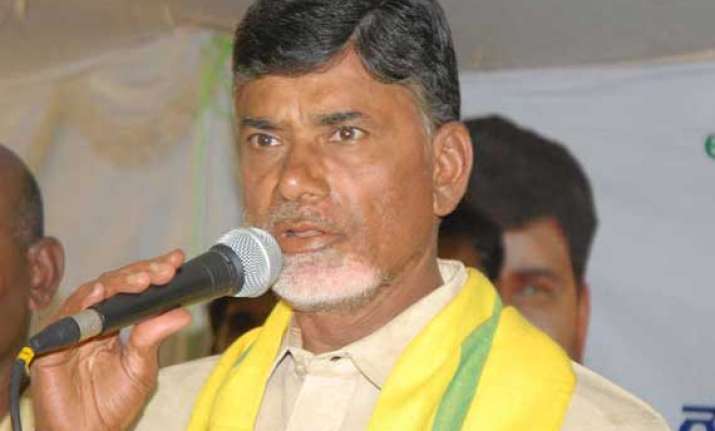 New Delhi:  In a last ditch effort, TDP chief Chandrababu Naidu today appealed to BJP's Prime Ministerial candidate Narendra Modi to "use his good office" to keep Andhra Pradesh united till an amicable solution is reached on the issue of creation of separate Telangana.
"I met Modi. I requested him. They (Congress) are doing all these things. These are all the violations.. ... So you use your good office...You tell our party (to stop it)...," he told reporters here.
Naidu, who is believed to be moving closer to BJP-led NDA, said he was not bothered about alliance at a time when the country is in crisis.
"I am not bothered about alliance...But first, our duty is very clear. Country is in deep trouble. This is a national crisis," the TDP chief said.
He urged all political parties to use their wisdom, protect the Constitution, protect the spirit of federalism and solve the problems.