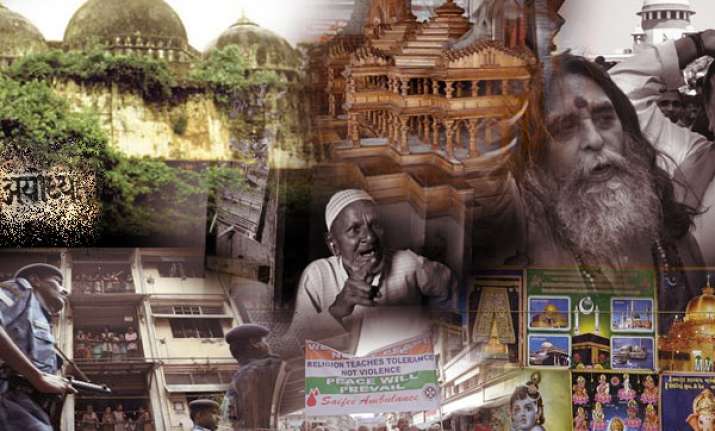 Ayodhya, Oct 31 (PTI) The Shiv Sena today demanded that the Centre should build a Ram temple at the disputed Ram Janmabhoomi-Babri mosque site here.
The Centre should take initiative and construct a Ram temple in Ayodhya on lines of Somnath temple. The right of worship at the temple should be given to Nirmohi Akhara, while officers should be appointed to keep an eye on expenditure," Shiva Sena state in-charge Uday Pandey told reporters here.
He said that those trying to find an amicable solution to the dispute should ensure that a mosque should not come up within the 14 km-long periphery of the temple.
Demanding that the VHP give details of all the money it had collected from pilgrims at the makeshift temple, Pandey said it was unfortunate that VHP had not given any account of the money it had collected.
"We want the total account of money collected by VHP in the name of Ram temple. If we don't get it, we will launch an agitation for the purpose," he said.