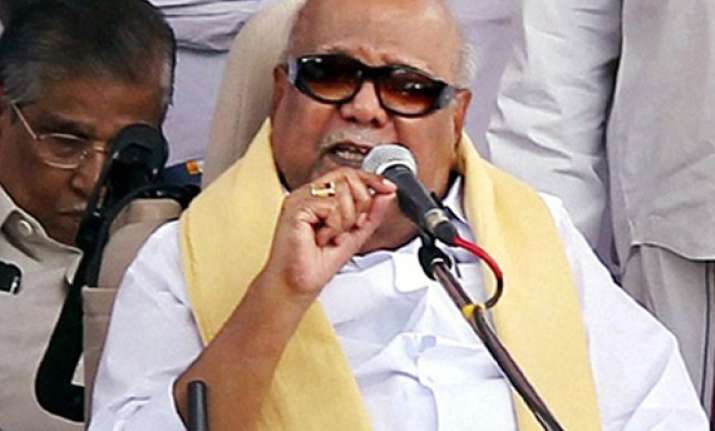 Chennai, Feb 16: DMK president M. Karunanidhi Saturday charged the central government of not being bothered by statements from political leaders in the states on issues like the attack on Indian fishermen by Sri Lankan forces or fuel price hikes.
Karunanidhi, whose party is a major constituent of the United Progressive Alliance (UPA) government at the centre, said: "Every time fishermen from Tamil Nadu are attacked by Sri Lankan Navy, leaders of political parties issue statements of condemnation. Nevertheless, the attacks continue."
He added that the statements seem to make little impact on the governments of India or Sri Lanka. "Gone with the wind are statements of political leaders," he said.
Similarly, the price of fuel is hiked even though political parties issue statements opposing the hike, the DMK president said.
"Oil companies are not bothered about the social impact the price hikes have on the middle and poor classes," he said, referring to the hike in petrol and diesel prices announced Friday.
Urging the centre to take back the power to decide on oil prices from the oil marketing companies, Karunanidhi stressed that the current hike should be withdrawn.