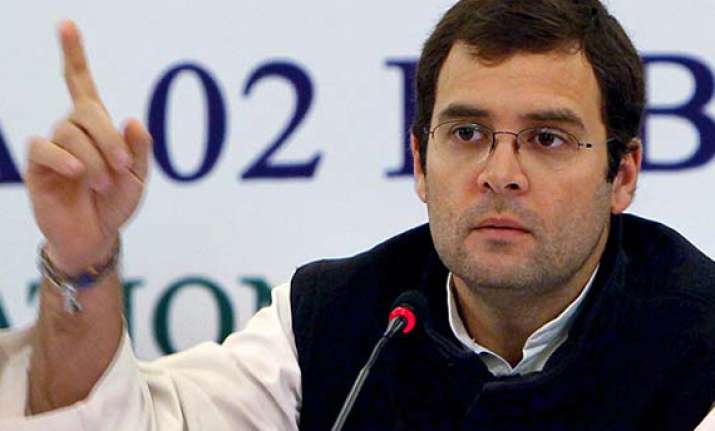 Hubli, June 4: At a time when the government is increasingly under attack on the issue of corruption, the Youth Congress led by Rahul Gandhi has underlined the need to tackle the menace "on a priority basis" and wanted Centre to move "more aggressively" on setting up of Lokpal. 
It has also sought sweeping changes in the laws related to corruption cases to ensure punishment to corrupt public servants.
The political resolution passed at the three day national executive meet of Youth Congress at Hubli in Karnataka also asked for the setting up of special courts to try only corruption-specific cases.
Noting that corruption affects the common man most, the resolution said,"it needs to be tackled on a priority basis".  
The resolution recommended "more stringent penal provisions" to punish the corrupt public servants by amending the Prevention of Corruption Act.
"The three day national executive meet passed a political resolution to tackle corruption aggressively and resolved to recommend to the Union Government that the Prevention of Corruption Act, 1988 be amended and penal provisions be made more stringent so that the culprits are penalized in all cases," a statement by the young wing said.  
The youth body of Congress has also demanded that the "code of criminal proceedure (CrPC) should be amended in order to ensure speedy disposal of corruption-related cases.  
The political resolution also demanded that "the Central government should move more aggressively on Constitutionally guaranteed Lokpal bill".
At the height of the Lokpal controversy and a showdown between Anna Hazare and the government, Rahul Gandhi had last year made a strong pitch in the Lok Sabha for constitutional status to Lokpal.
Gandhi, who is AICC general incharge of Youth Congress said that people at the last point need to empowered to fight corruption.