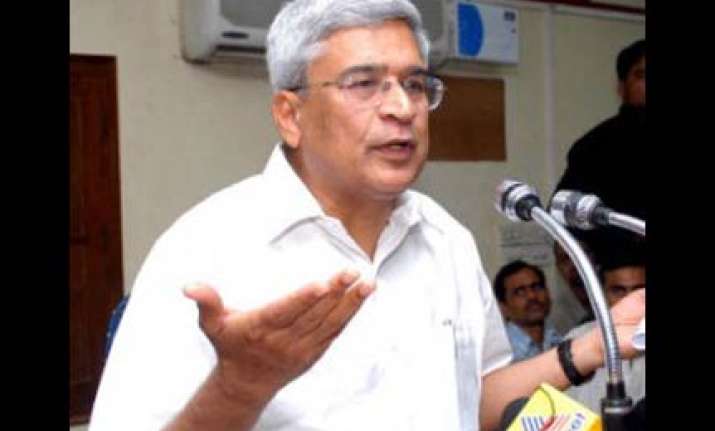 CPI-M General Secretary Prakash Karat on Monday vehemently opposed the Centre's decision to despatch a team to West Bengal to assess its law and order, saying the move was 'unilateral and politically motivated'. 
"As far as we are concerned, there is no need for a central team to come to West Bengal...it is a unilateral decision. After all law and order is a state subject," Karat said. 
Interestingly, just two days back Karat had told reporters that he had no objection to the visit of a central team which should look at things objectively and impartially. 
Emerging out of the CPI-M state committee's meeting, which ended today, Karat said that most political parties had taken a stand in Parliament on the issue. "As far as we are concerned, we don't consider sending a central team as necessary."
He was responding to a query if he considered that the Centre's decision was taken under pressure from Trinamool Congress chief Mamata Banerjee. 
Asked if it was a politically motivated move, Karat said, "Obviously. It is coming at the instance of the party which is an ally of the UPA." 
The CPI-M leader asked the Centre not to interfere with the state subject. PTI