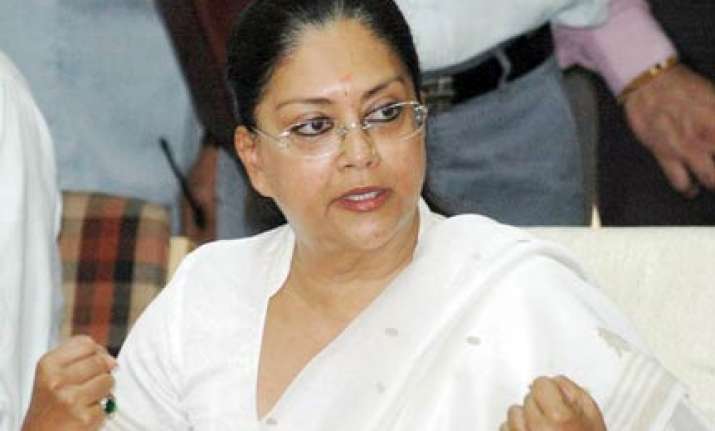 Jaipur : Accusing the CBI of harassing BJP leaders under Congress pressure, party General Secretary Vasundhara Raje on Sunday said it was no more a neutral probe agency but had turned into "Congress Bureau of Investigation".
Referring to the CBI questioning former Gujarat minister Amit Shah in the Sohrabuddin fake encounter case, Raje said, "CBI is harassing BJP leaders under political pressure. It is working on the Congress party's hints and directions."
"It is no more a real probe agency but has turned into the Congress Bureau of Investigation," the former Rajasthan chief minister told party workers at a hotel here.
Exuding confidence that the truth will ultimately prevail, she said, "Those who want peace in the country, those who want to contain terrorism, those who are interested in global peace, are being harassed by CBI. They are mow being tortured. Terrorists and history sheeters are being favoured."
With an eye on the upcoming civic polls in the state, Raje said Gehlot government had failed on all fronts and it was not thinking of the plight of common man.
Citing an instance, she said the Congress government proposed to impose a cess on public worth Rs 538 crore for the Metro Rail project.
She asked party workers to get united and ensure that the party scores a thumping win in the coming polls slated for August 18 .
Meanwhile, the PCC Election Committee also met at the Chief Minister Ashok Gehlot's residence and asked party workers to popularise Congress government's achievements in the last 20 months, a party spokesman said. PTI