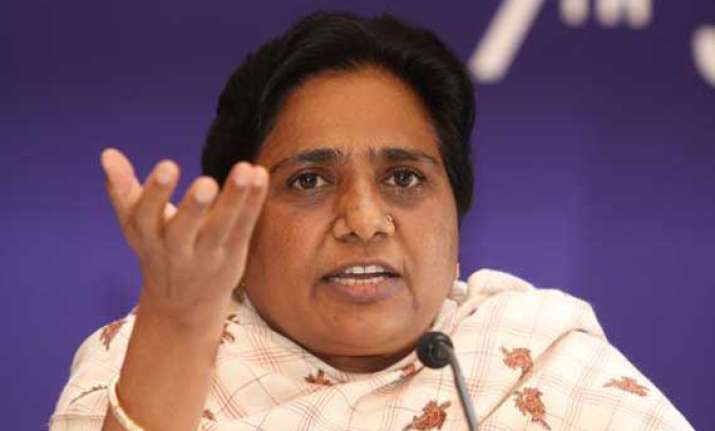 Lucknow: BSP will not take support of BJP or NDA to form government at the Centre, Mayawati today said even as she did not rule out taking help of UPA or Congress.
Asserting that her party will emerge as new "balance of power" in Delhi, the BSP supremo clarified that she will not join any front and her numbers will be enough to galvanise secular forces around her.
"It is now clear that no political party will be able to form government on its own at the Centre. BSP will emerge as a new balance of power on the basis of seats garnered in the Uttar Pradesh alone...I want to clarify that BSP will not take support of either BJP or NDA, if needed, to form government," she told reporters here.
Asked if UPA or Congress offered her to become the Prime Minister, the 58-year-old Dalit leader said, "I cannot reveal our future strategy. Leave something for the results as well."
Attacking the "caste-based politics" of the BJP's Prime Ministerial candidate, she said, "It is now clear that Narendra Modi was not born in a backward caste. This was the reason that despite my repeated questions, he did not disclose his true caste. It is now exposed that it was an effort to trick voters in his favour."
Expressing apprehensions of last minute manipulations during last phase of polling on May 12 and counting, Mayawati asked the Election Commission to deploy large number of central forces to ensure free and fair polling and counting.
She also asked the EC to stop roadshows of Modi, Aam Admi Party and Congress, using cadres brought from "outside" as they are causing inconvenience to local people and give an impression of overwhelming support in favour of their candidate.