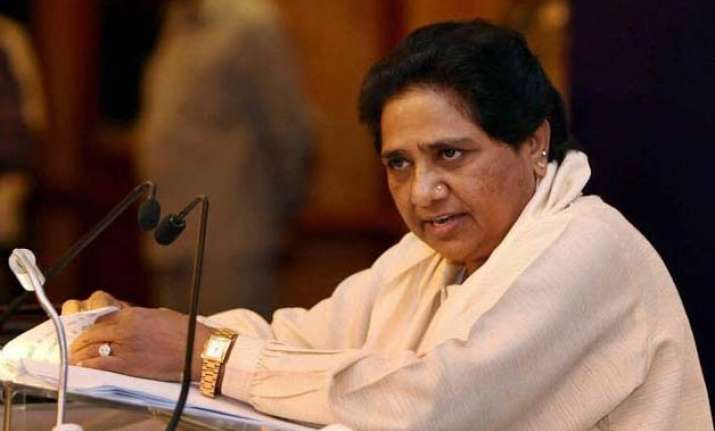 New Delhi: Mayawati-led Bahujan Samaj Party (BSP) will not be taking part in the march by Opposition parties against NDA government's contentious Land Acquisition Bill.
"BSP will not be a part of the all party protest against Land Bill. We are not against the agenda of protest but we are not joining this protest out of the party's interest. We are not joining this protest because it is headed by Sonia Gandhi and this can lead to a political backlash in our state," Mayawati said.
Congress chief Sonia Gandhi and former prime minister Manmohan Singh will be marching from Vijay Chowk to Rashtrapati Bhawan. They will be joined by leaders of at least 10 political parties.
The delegation led by Sonia will also meet President Pranab Mukherjee and submit a memorandum against what they call 'anti-farmer' bill.
Earlier this month, the Lok Sabha passed The Right to Fair Compensation and Transparency in Land Acquisition, Rehabilitation and Resettlement (Amendment) Bill, 2015 amid a walkout by opposition parties even as the government moved nine amendments to address concerns raised by farmers.
The bill faces a tough call in the Rajya Sabha where the government is in a minority.
The bill seeks to replace an ordinance promulgated by the government in December last year which amended the earlier law passed by the Congress-led UPA in 2013.
The proposed legislation removes the need for obtaining consent of land-owners and carrying out social impact assessment (SIA) for acquiring land under certain categories-precisely the provisions which had raised the heckles of critics.