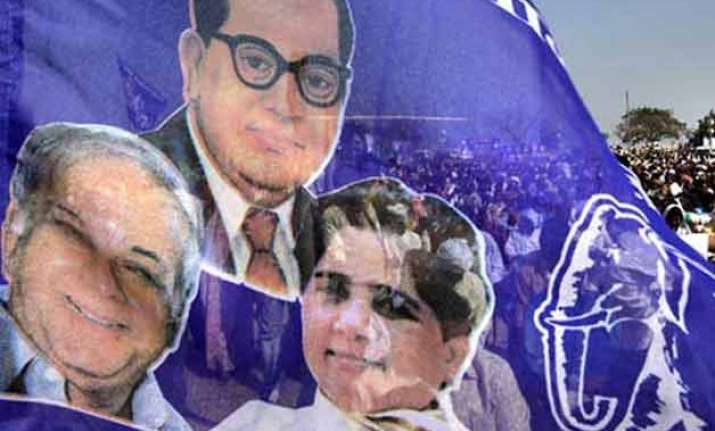 Lucknow: Ruling Samajwadi Party in Uttar Pradesh will have reasons to cheer when eight BSP MLC retire next month, as Mayawati-led party will no longer enjoy majority in the Legislative Council and be able to block passage of Bills.
After eight BSP MLC retire in May, the party's strength in the 100-member Upper House will come down to 46 from 54 now, thus reducing the party to minority status in the Council.
Presently, the bills that could not be passed in the Assembly because of hurdles created by BSP had to be referred to the Select Committee for a way out.
The BSP Members of Legislative Council whose term will expire next month include Kamlakant Gautam, Gopal Narain Mishra, Naushad Ali, AL Tomar, Medhraj Singh, Ramchandra Singh Pradhan, Vinay Shakya, and Shivbodh Ram.
As all the seats vacated will be in 'nominated' category, SP would be able to ensure facile victory of its representatives from these seats, thanks to its strength in the Lower House.
SP has 224 members in the 403-member Assembly.
In the Council, SP has 26 members, BJP seven, Congress two, Teachers' Group five, Independent four, and RLD one, while one seat is vacant.
Though, BSP will no longer have majority, SP will have to wait till January 2016 to get majority in the House when biennial elections would be held for over three dozen seats.
Assembly elections in Uttar Pradesh are due before March 2017.