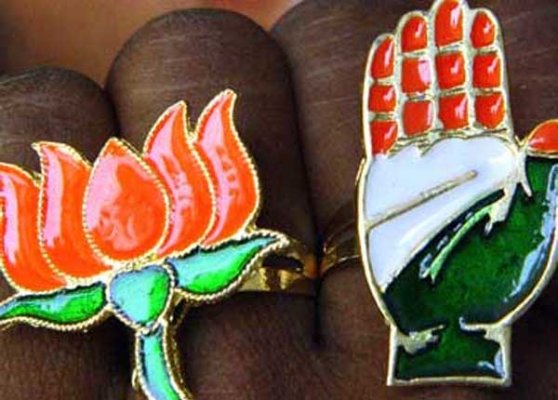 New Delhi: The move by the Bharatiya Janata Party (BJP)-led NDA government to disclose the name of three businessmen who have stashed away money in foreign banks seems to be very embarrassing not only for the Congress but also for the saffron outfit.
According to a report released by Association for Democratic Reforms (ADR), an NGO, Goa-based miner Radha S Timblo's firm, Timblo Pvt Ltd, had made donations to both BJP and Congress many times. While it had funded the BJP on nine occasions, the firm had given money to the Congress thrice.
Between 2004 to 2012, the firm had given a total of Rs one crore and 18 lakhs to the BJP and Rs 65 lakh to the Congress in seven years.
Another black money accused Chamanbhai Lodhiya from Rajkot is also among those who have made donations to the BJP, according to the ADR report. Lodhiya had donated a total of Rs 51 thousand to the party in 2011-12.
The Centre on Monday filed an additional affidavit in the Supreme Court revealing the names of three businessmen in the black money case. The names which were figured in the affidavit included -- Pradip Burman, Pankaj Chimanlal Lodhya and Radha Timblo.